BPM-Club Treffen | 21. September 2017 | Düsseldorf
Dieses Mal im wunderschönen Sky Office in Düsseldorf!

Weitere Infos folgen in Kürze!
---
Banking Lounge | 05. Oktober 2017 | Frankfurt
Weitere Infos folgen in Kürze!
---
BPM & EA Conference Europe | 16.-19. October 2017 | London

This October we are at the Europe's Foremost Independent Business Process Management Conference co-located with the Enterprise Architecture Conference Europe at the Radisson Blu Portman Hotel in London. This event provides a unique opportunity to discover the latest approaches and innovative ideas to both BPM and EA, and benefit from the synergies between them.
We would like to invite you to our presentation session and to welcome you at our booth. Do not miss the unique opportunity and get a VIP discount up to £150 off the event fee. Please contact us.
We are happy to meet you in London!
---
gfo-Jahreskongress für Organisation und Management | 25.-26. Oktober 2017 | Düsseldorf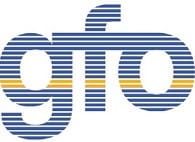 Effiziente Organisation ist heutzutage einer der wichtigsten Erfolgsfaktoren für ein Unternehmen. Daher spielen die Flexibilität und Anpassungsfähigkeit des Unternehmens eine entscheidende Rolle für die Wettbewerbsfähigkeit. Hierfür stellt iGrafx seine innovativen BPM-Lösungen vor, die Ihre Prozesse und Organisationsstrukturen weiterentwickeln und Transparenz schaffen.

Für unsere Kunden und Interessenten bieten wir einen exklusiven Rabatt in Höhe von 150,- Euro auf die Teilnahmegebühr an. Hierfür kontaktieren Sie uns bitte via E-Mail.

Treffen Sie uns im Van der Valk Airporthotel Düsseldorf! Wir freuen uns auf Sie!
---
Kundentag 2017 | 16. November 2017 | München
Neues Jahr, neuer iGrafx Kundentag - wo es uns dieses Mal hinführt steht noch nicht fest, aber wir freuen uns jetzt schon an die bisherigen Veranstaltungen in der Allianz Arena, BMW Welt und der Flugwerft Schleißheim anzuknüpfen.

Weitere Infos folgen in Kürze!
---