Enabling Process Excellence is what we do.
iGrafx process management solutions empower people across organizations to contribute to business optimization and achieve operational excellence. The only solution that effectively aligns the activities of both IT and Business roles, iGrafx unites the entire organization around a single platform for process knowledge and analysis. iGrafx focuses on delivering the most comprehensive yet easy-to-use tools for organizations at any level of process maturity to become and remain world class competitors.
iGrafx has the right solution for you.
Learn More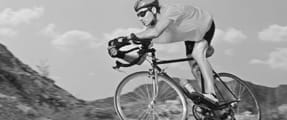 Having a non-integrated approach to Process Implementation, Process Excellence and Performance Management can smart a bit. Find out how, when handled right, Performance Management can unleash the full power of Business Process Management.
Read More
Who we work with










News & Events
Don't rest on your laurels – lay the groundwork for future success by managing leading practices within your organization.
More info