Business Modeling & Architecture
Understand and analyze the multiple dimensions of your business
Components Leveraged: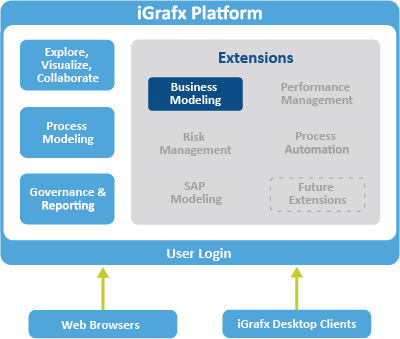 iGrafx business architecture capabilities help companies align company processes, resources, and systems with corporate goals and strategies to effectively enable compliance management, risk management, enterprise architecture and quality improvement initiatives. Through a powerful combination of mapping technology to visually document and present organizational data including processes, roles, controls and risks, a metamodel to structure organizational data and a central repository to manage it all, iGrafx provides the leading platform for the efficient modeling of the entire enterprise.
Align your operations to company strategy
Focus on the processes and projects that create business value.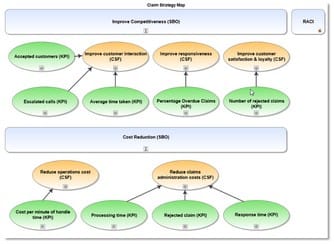 Capture your organization's strategies, goals and measurements of achievability.
Map strategy to execution by aligning your process landscape and improvement projects to your company's objectives.
Model IT architecture including applications, systems and equipment to plan how IT can best support the business.
Learn more
Capture business factors and their interconnections
As business gets more complex, get more clarity on how everything fits together.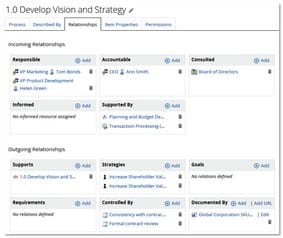 Create and relate process landscapes in operational, supporting and reference layers.
Understand how internal and external resources are responsible for operational activities.
Track technical, functional and business-related requirements.
View how IT, application and data structures support processes and business goals.
Report on all objects and relationships to identify impacts and gaps.
Learn more
Identify risks and controls within the process landscape
With structured, inter-related models, enable risk identification and analysis for effective management and risk mitigation.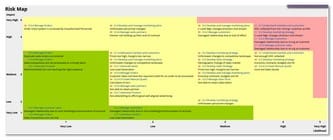 Visualize which processes must fulfill compliance and regulatory requirements.
Set rules to control the behavior of your business.
Enforce company-wide standardization with global reference models and regional variant modeling.
Manage and drive change
Don't fear change: know what levers need to be pulled to achieve different results and predict the impacts of every modification.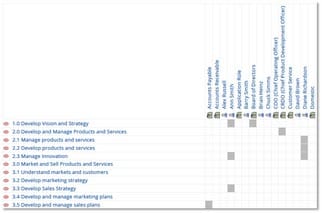 Anticipate how systems and technology changes will affect the business and vice versa.
Plan for who needs to be consulted or informed of changes.
Follow impact paths of how change affects risk and compliance.
Report and analyze impacts and opportunities for improvement with Business Value Chain diagrams, Architecture diagrams, Strategy Maps and Relation diagrams.
Learn more
Accelerate your enterprise modeling efforts with industry recognized best practice frameworks
Quickly define enterprise models while ensuring alignment with industry standards and published enterprise frameworks. Gain consensus and help drive continuous improvement and transformation of processes. Learn more about framework Accelerators.
iGrafx Online Trial Evaluation
Give iGrafx a try for free!