Operations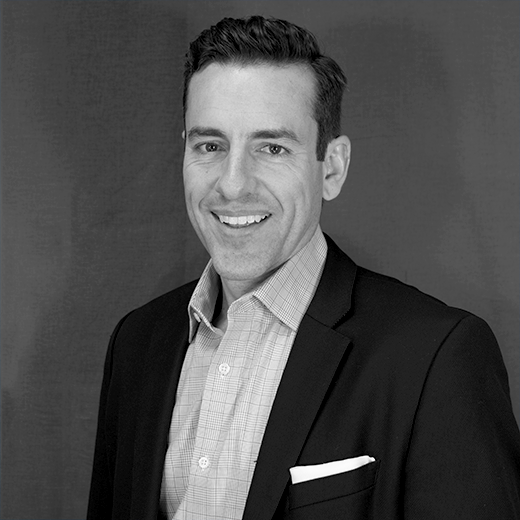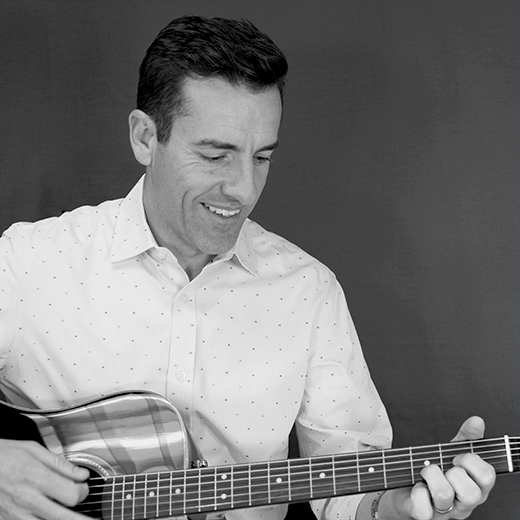 Ryan Tognazzini
CEO
Along with leading worldwide operations, Ryan is also responsible for the overall strategy and growth of iGrafx. Ryan's extensive experience at fueling company innovation and driving business performance previously as a Principal at SBI, and GM of Cintas in San Francisco, lends itself well to expanding the footprint of iGrafx as we look to drive business performance for our customers through the achievement of process excellence with our powerful suite of solutions. 

Ryan believes that the increasingly competitive world that companies are faced with can only be met with applying evidence-based methodologies and solutions that yield the results they need to thrive and achieve their operational goals.
CLOSE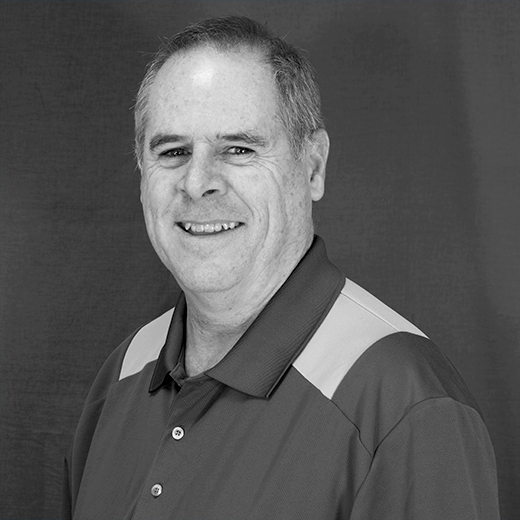 Ed Maddock
Chief Technology Officer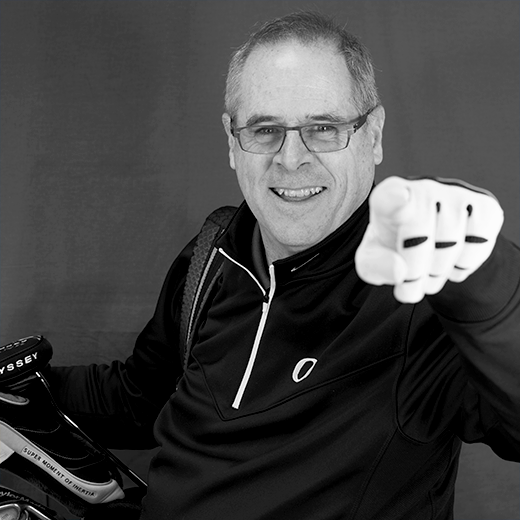 Ed Maddock
Chief Technology Officer
Ed is responsible for the design, development, delivery and positioning of all iGrafx products, and works closely with Sales, Professional Services, Support and Marketing at iGrafx Headquarters. With more than 25 years of experience supporting business process management solutions, as well as delivering process services to help companies optimize their business, Ed continues to lead company efforts to enhance and maintain its position as a recognized leader in the marketplace. Starting with his co-founding adventure at AdvanEdge Technologies, Ed has been a driving force of leading process solution development throughout iGrafx history. Prior to that, he held senior engineering management positions at Motorola and Mentor Graphics.
Ed firmly believes in the concept of developing both passion and credibility in anything you do. That approach is channeled into delivering easy-to-use products that satisfy complex requirements, and providing customer satisfaction with unrivaled technical support. Ed works to instill that same type of passion in his teams, ensuring the best possible outcomes for everything iGrafx delivers.
CLOSE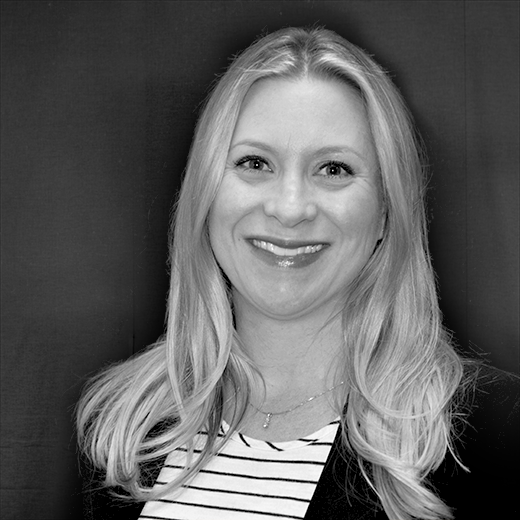 Angela Smoller
Director of Finance & Operations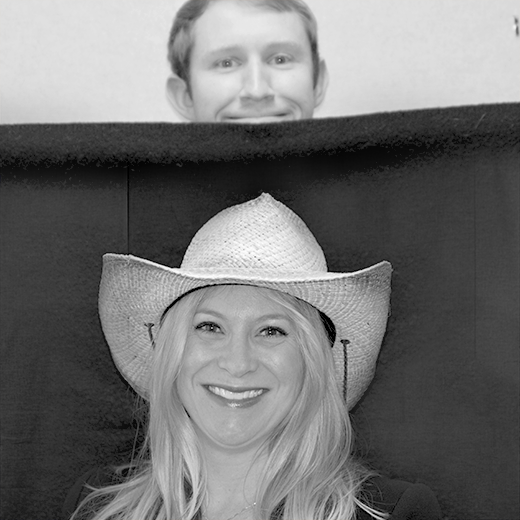 Angela Smoller
Director of Finance & Operations
Angela joined iGrafx in 2015 and is responsible for monitoring overall business performance while managing financial, human resources and administrative functions. Angela's extensive experience, previously as a Corporate Controller at Packet Design, as well as AVP of Finance at Xerox, marries well with her common-sense approach to all matters business.
Working closely with all departments to ensure budgets are well-planned and followed, Angela ensures that business "wants" are real needs, backed by sensible plans with the best chance of success.
CLOSE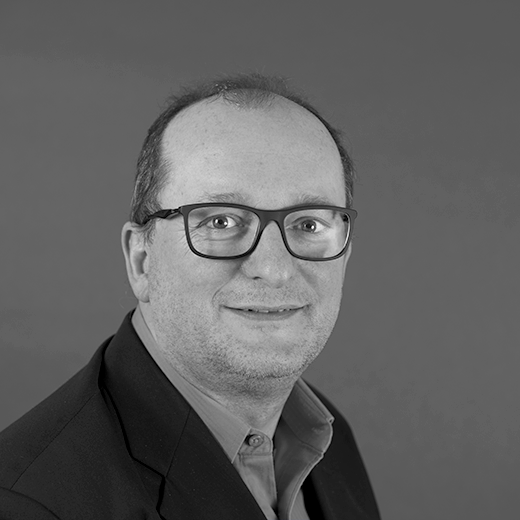 Armin Trautner
Managing Director EMEA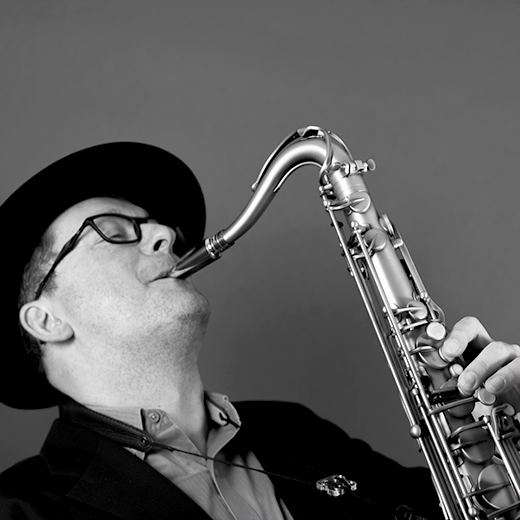 Armin Trautner
Managing Director EMEA
Armin is responsible for all business operations in Europe, the Middle East and Africa. He has been a well-known presence within the Business Process Management industry, previously serving as managing director for Micrografx EMEA where he spearheaded sales development and activity throughout the region. Armin has over 20 years of experience in the IT industry, including positions at Siemens-Nixdorf and Informix, and evosoft Kommunikationstechnik GmbH.
Armin has a strong belief in teamwork and commitment as evidenced by the tight-knit community he has built of international colleagues and partners, and which strengthens their ability to positively service iGrafx customers.
CLOSE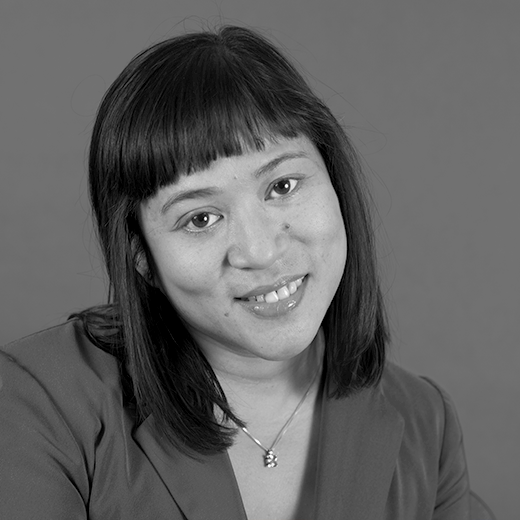 Elma Ismeier
Office Manager/Customer Accounts Specialist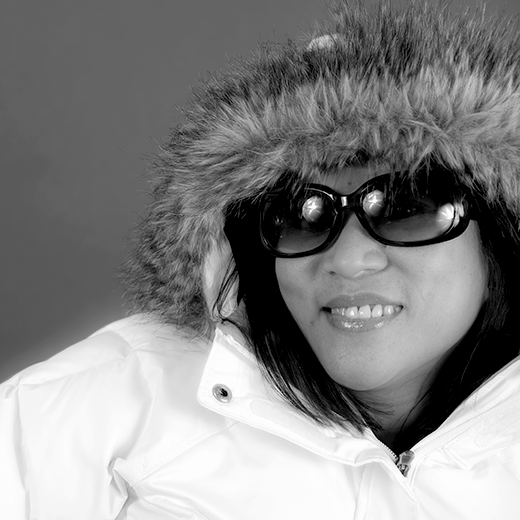 Elma Ismeier
Office Manager/Customer Accounts Specialist
Elma has been with iGrafx for over 12 years and is responsible for order and entry, CAS and also assists with HR and Finance. Before iGrafx. Elma worked at a hotel as a Manager's Assistant, where she executed her apprenticeship as a hotel specialist.
Any questions or concerns? Contact Elma. She is the center of the EMEA office and the right hand of our managing director Armin. Although she is juggling many tasks, she always wears a smile on her face and is highly appreciated by her colleagues.
CLOSE
Sales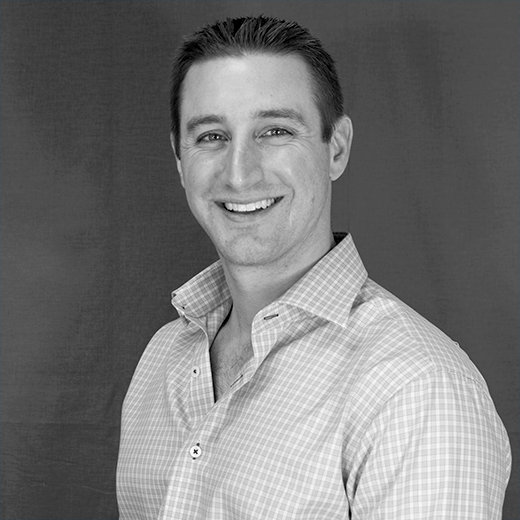 Phil Smoller
North American Account Director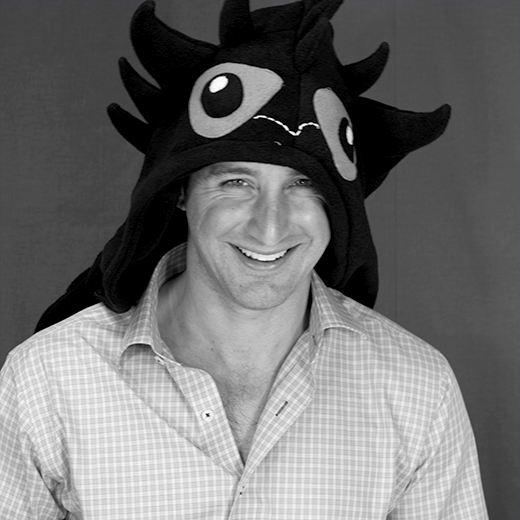 Phil Smoller
North American Account Director
Phil is the account executive for the Southeast region of North America, and has been with iGrafx since June of 2016. He has spent the majority of his career in the engineering and manufacturing industries, helping companies maximize operational performance goals through process excellence. Phil is passionate about helping his customers succeed, and takes a personal interest in making this a reality for them.


Phil lives in Austin, TX with his wife and newborn son. He enjoys any kind of outdoor activity, and is an avid Boston sports fan.
CLOSE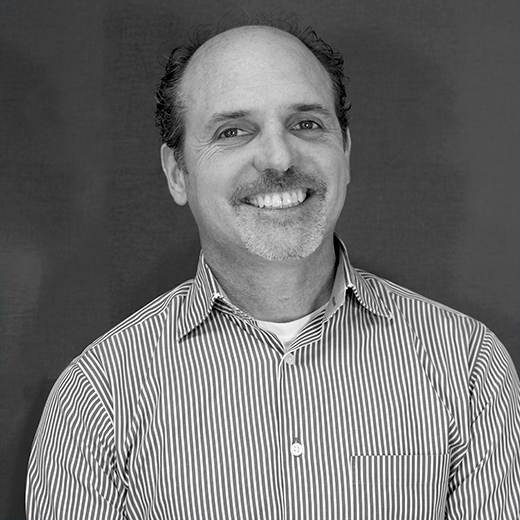 Kyle Danehy
Sales Development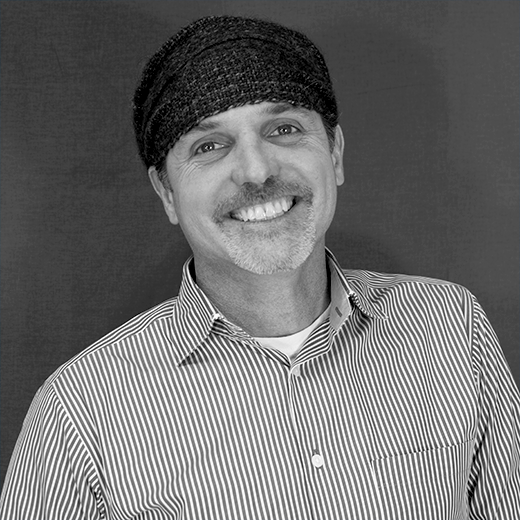 Kyle Danehy
Sales Development
Working as an Outside Sales Rep, Account Manager and Project Manager, Kyle has been providing extraordinary customer support for longer than he cares to mention. Some quotes about Kyle: 


"He keeps a great attitude when dealing with challenges and has a creative mind to think of new solutions to old problems. He has the ability to think 'Big Picture' and always keeps the customer as his #1 priority." – Former Manager


"In addition to being an over-achiever where customer satisfaction is concerned, Kyle went above and beyond his duties as an Account Manager…"- Former Customer

"Kyle has always gone above and beyond my expectations of his service. Working with Kyle on an account or project is always a pleasure as he is a master of his trade." – Former customer


"He is such a nice boy." - Mother
CLOSE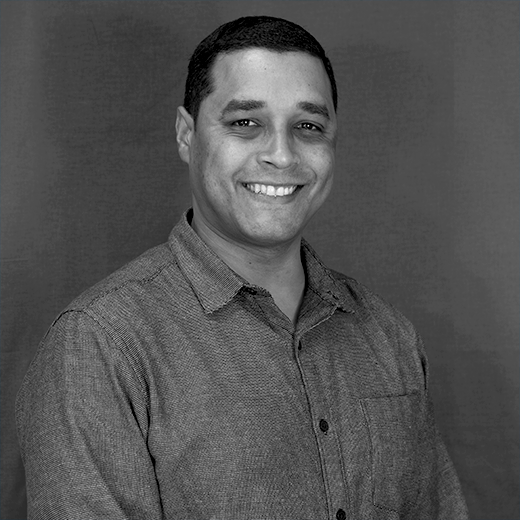 James Berrocales
Solutions Engineer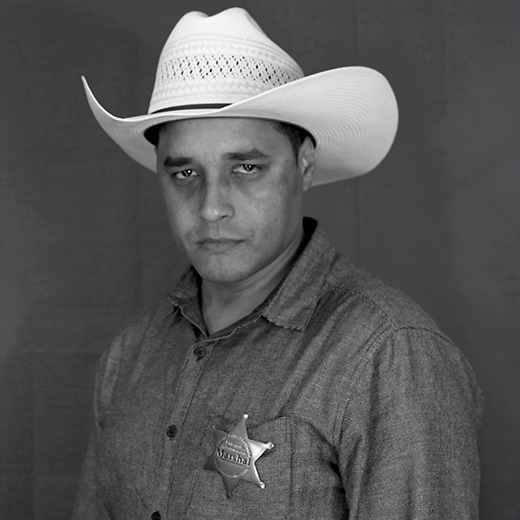 James Berrocales
Solutions Engineer
With over 15 years of experience in Business Process Management, James has used his talents as a Certified Process Manager to find and implement process efficiencies with a focus on Process Integration, Portfolio, Risk and Project Management.
Given his background, James is an invaluable asset to the iGrafx family as he is responsible for delivering solutions based product demonstrations and proofs of concept which allow our customers to experience the power of iGrafx. Through their interactions with James, our customers are able to see exactly how iGrafx solutions can empower them to achieve their organizational objectives around process efficiency, cost management, and regulatory compliance. James also handles technical issues which arise during a sales cycle and sets appropriate expectations related to our products and services. You may have seen James at an industry Trade Show where he often travels to showcase our newest capabilities, and network with our present and future customers.
Those who work with James know that he is passionate in his belief that in life, the right thing to do is always the right thing to do and that this belief should influence all of your interactions with others, including your clients.
CLOSE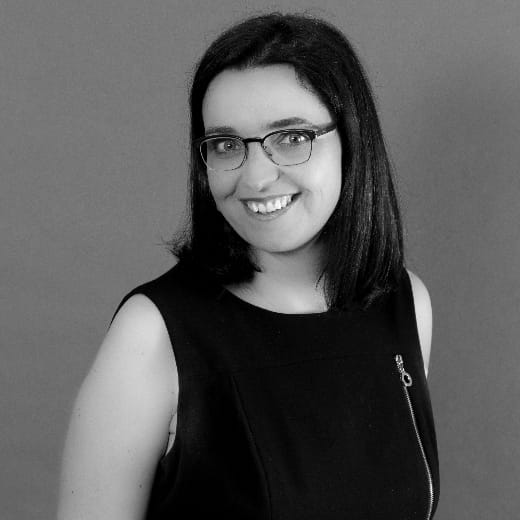 Maite Garcia
Inside Sales Team Lead EMEA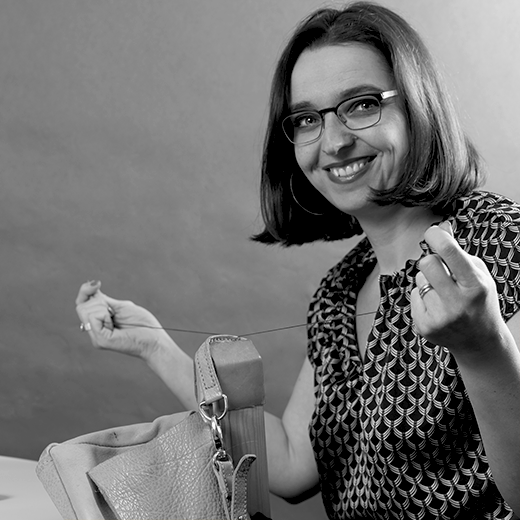 Maite Garcia
Inside Sales Team Lead EMEA
Maite is no longer staying "Ask support", but she has still a solution for almost every issue popping up. So she continues to support. Her +13 years' experience in iGrafx have provided her with extensive knowledge of iGrafx solutions. Now, in her role as Inside Sales Team Lead and thanks to her fluency in several languages, Maite is responsible for supporting the EMEA Partners and enabling them to best understand iGrafx so they can provide the best advice to our current and future customers around EMEA. Partners can also count on Maite for assistance while quoting iGrafx offerings.
In her free time, she likes either to read or to work with her craft leather projects (the last one was a really impressive handbag).
CLOSE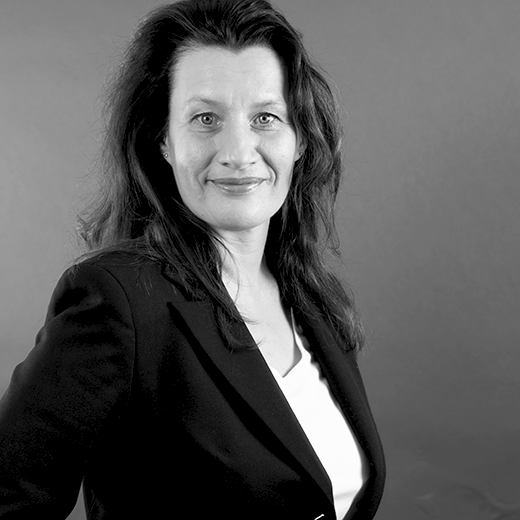 Ludmilla Hauk
Sales Development Representative EMEA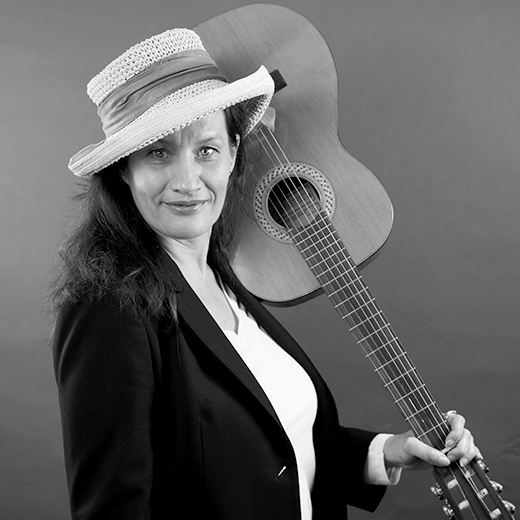 Ludmilla Hauk
Sales Development Representative EMEA
Ludmilla, with many years of experience with software companies previously, supports our sales team in EMEA. She is the first point of contact for potential customers. She undertands the problems companies face, and works towards finding the optimal solution for them. Customer satisfaction is her top priority
CLOSE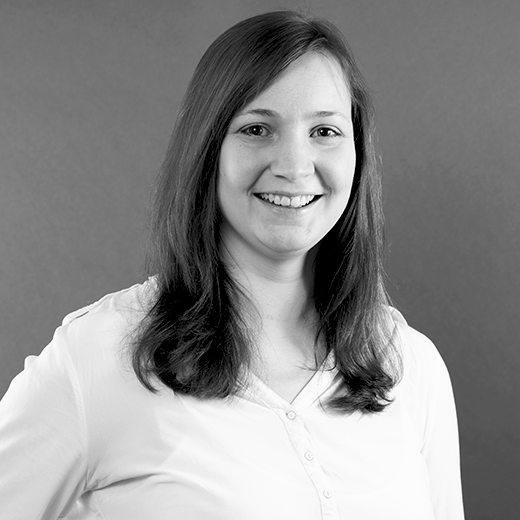 Katharina Hecht
Pre-Sales Team Lead EMEA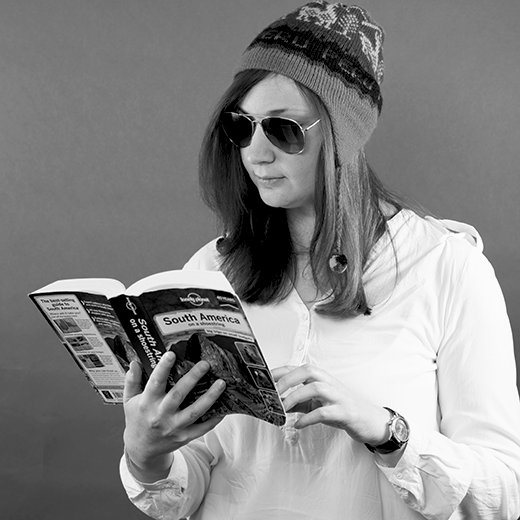 Katharina Hecht
Pre-Sales Team Lead EMEA
As Pre-Sales Team Lead for EMEA, Katharina Hecht is responsible for any Pre-Sales activities. In this role she significantly accounts for prospects and customers to successfully run their solution selection and to learn how to best apply the iGrafx tools and methodologies. Her experience in Business Process Management is based on earlier projects in the automotive and manufacturing industry at worldwide-leading companies, as well as on theoretical input in the field of Industrial Engineering. Additionally, she also supported various customers with the successful technical and methodical implementation of the iGrafx suite.
Being a strong team player, Katharina believes that leading successful process management projects requires the full commitment on all organizational levels, as well as the existence of an interdisciplinary and transparent project team.
CLOSE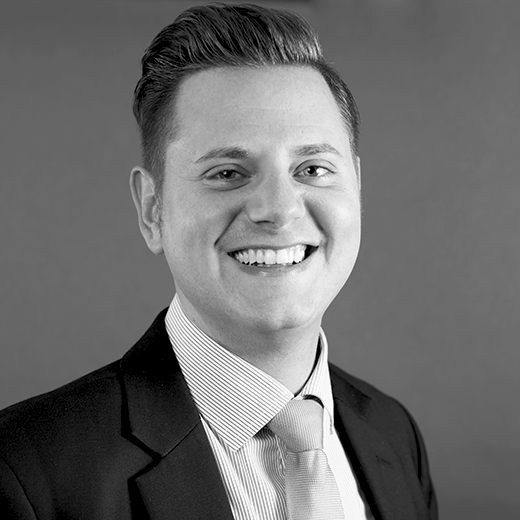 Daniel Meier
Account Manager DACH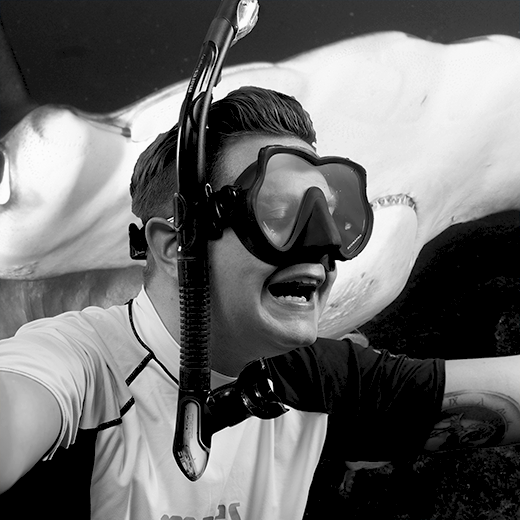 Daniel Meier
Account Manager DACH
Daniel is responsible for selling efforts in the DACH markets. In addition to customer acquisition, Daniel's main tasks include direct customer contact as well as project support. With more than ten years of experience in sales as an external service and sales manager in the investment goods trade, Daniel helps iGrafx to further expand its strong position within the BPM environment.
CLOSE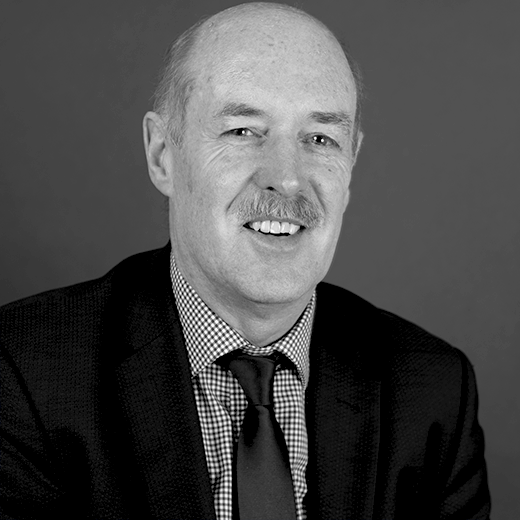 Klaus-Peter Stoll
Senior Strategic Account Manager EMEA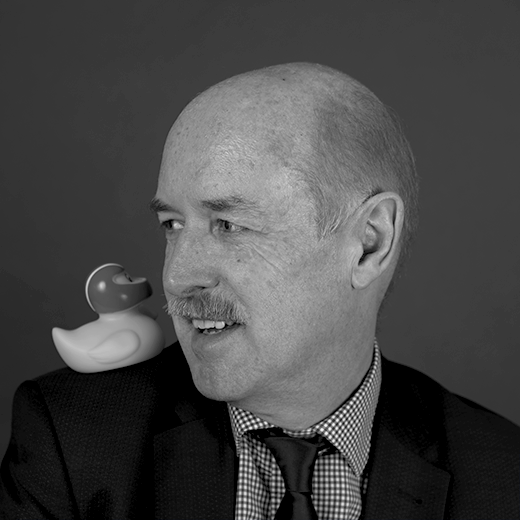 Klaus-Peter Stoll
Senior Strategic Account Manager EMEA
Klaus-Peter is responsible for the acquisition and support of strategic clients, business partners, and associations. He has more than 25 years of international sales experience, focusing on customer satisfaction and business processes. Prior to joining iGrafx, he worked in leading positions at intellior AG and Inspire AG.
CLOSE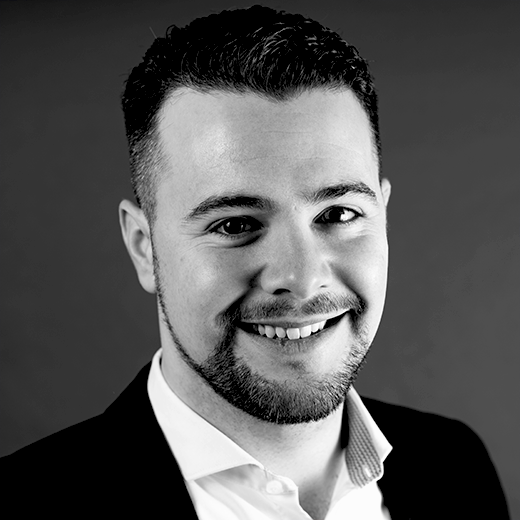 Kilian Kleinhenz
Account Manager DACH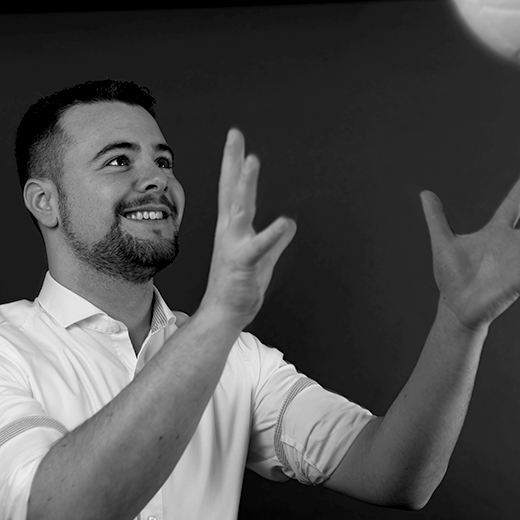 Kilian Kleinhenz
Account Manager DACH
Kilian travels frequently to meet with clients to get a deeper understanding of their challenges and needs. Experienced in handling many complex projects at the same time, Kilian strives to make the customer's life easier by being a single point person, managing all the needed resources within the iGrafx family.
Driven by the knowledge that BPM is the common ground for every company to define responsibility and create maximum transparency for all, Kilian also sees that at the same time, it is the starting point to move all internal forces and activities in the same direction to be competitive in the future.
CLOSE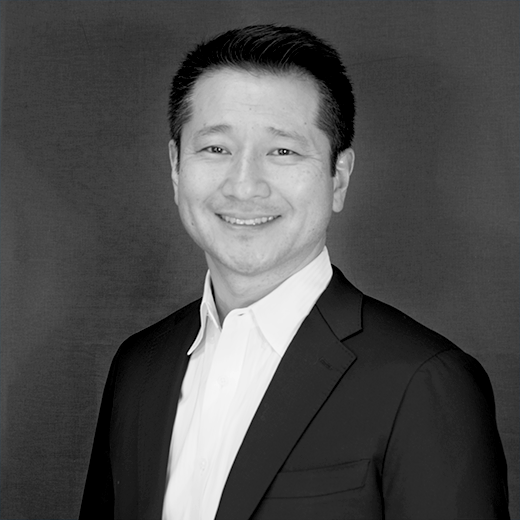 Taito Nakagawa
Director, Asia Pacific and Latin America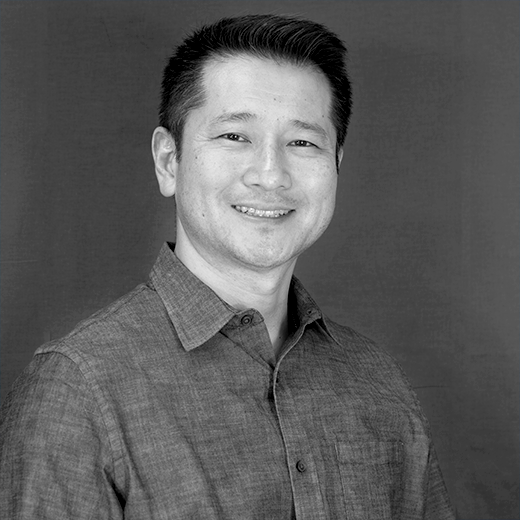 Taito Nakagawa
Director, Asia Pacific and Latin America
Taito is responsible for leading the Asia Pacific and Latin America operations, sales, marketing, and business development. He has over 20 years of experience and previously served in a similar capacity for Micrografx and Corel. As President and Managing Director of the Japanese entity, he built strong relationships with customers and partners through trust and integrity. He continues these relationships throughout his region by focusing on simplifying business complexities and driving performance.
Taito passionately believes in closely assisting businesses who are in the process of transformation, especially in the climate of the ever-changing and highly demanding world of global business.
CLOSE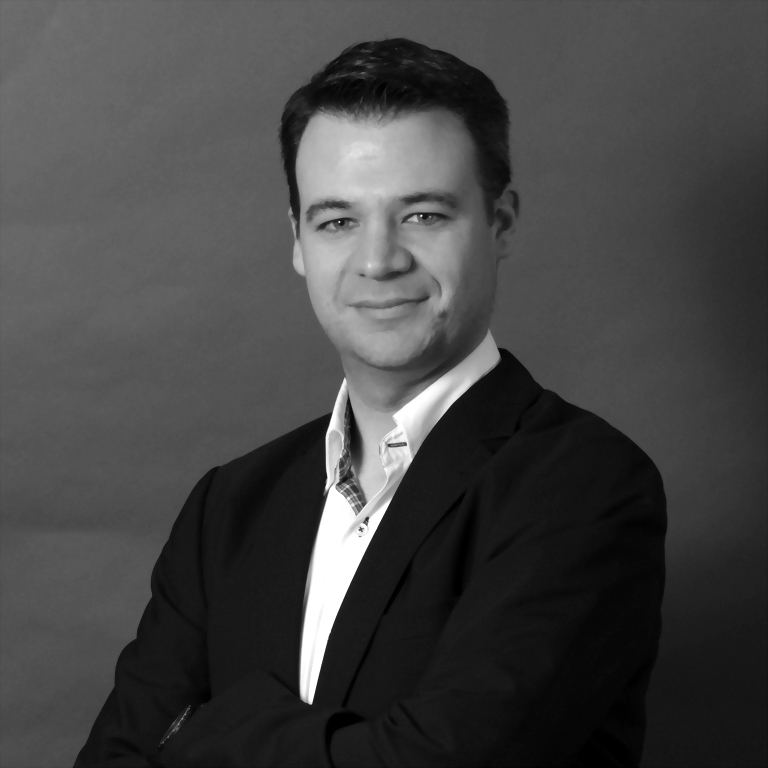 Tobias Hörl
Pre-Sales Consultant EMEA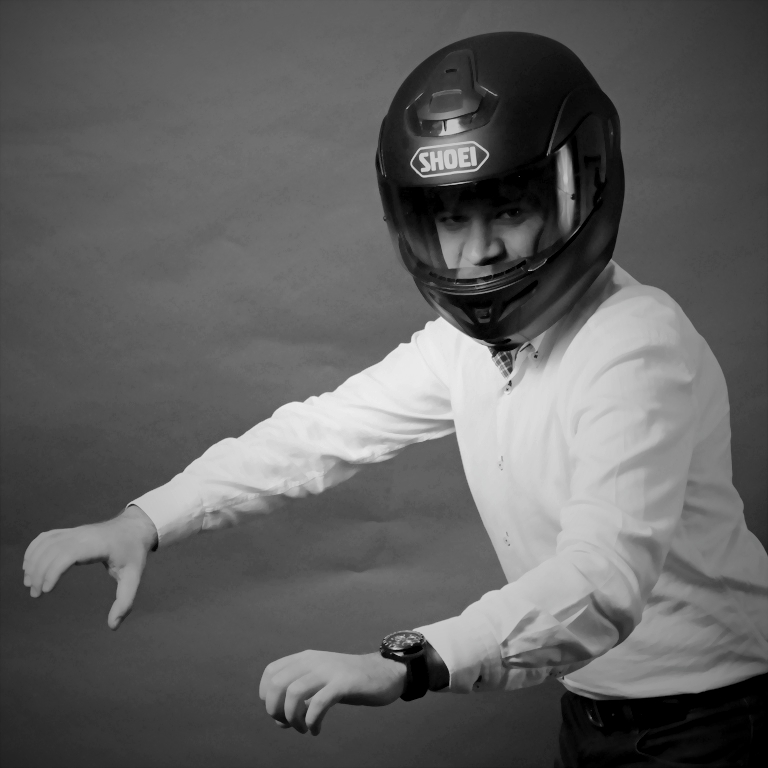 Tobias Hörl
Pre-Sales Consultant EMEA
Tobias Hörl has earned his bachelor's degree in International Business Communication and has already laid his master's degree in Automotive Management. He gained experience in BPM through his practical master thesis in the automotive industry. Then he decided to join our company and is now a part of our Pre-Sales Consulting team. Tasks such as support of sales processes and the implementation of product demos are among his main activities.
In his free time, he likes to drive his motorbike and when it's getting cold he can be found on the ski slopes.
CLOSE
Customer Success
Aaron Bozeman
Director of Customer Success, North America
Aaron Bozeman
Director of Customer Success, North America
Aaron leads our professional services and consulting practice in North America with 23 years of BPM experience spread across more than a dozen industries. Over these years he has transitioned back and forth between being an iGrafx employee and an iGrafx customer at three Fortune 500 companies in various BPM leadership and practitioner roles. The value he brings to our customers is that he has spent many years in their shoes and knows what it takes for them to excel. His passion for our customers' success will be evident in any conversation you have with him; from a new enterprise wide BPM deployment, to process maturity planning, to an individual process improvement or design project.
Aaron is a Pacific Northwest native and avid cyclist living in a cycling playground of pavement and trails.
CLOSE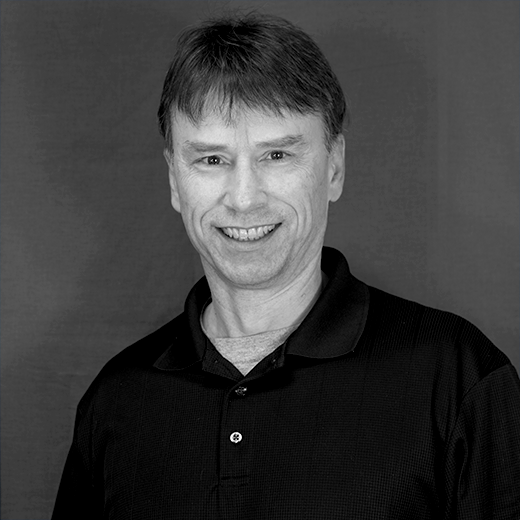 Mark Stanford
Customer Enablement Manager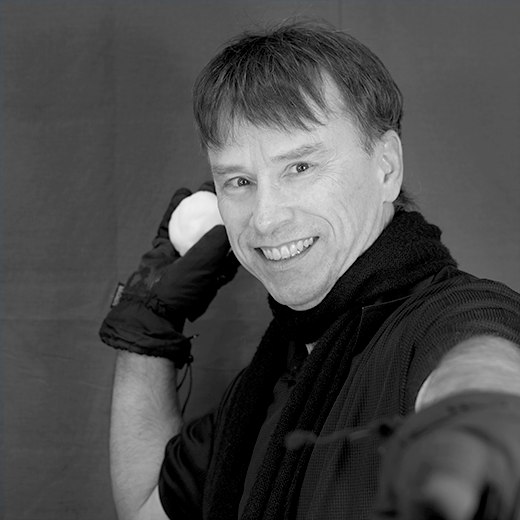 Mark Stanford
Customer Enablement Manager
Mark's passion is customer success. Mark likes working with people -- witnessing their small achievements and great triumphs. He loves the feeling when seeing or hearing an excited customer take advantage of a cool product capability. Mark feels even better when participating in big stories. He thrives on helping entire organizations graduate to a new level of process competence. Since 1995, Mark has performed multiple iGrafx roles in Product Management, Marketing, Training, Technical Writing, and Product Support. Mark enjoys sharing his breadth and depth of iGrafx experience with people dedicated to improving their processes.
CLOSE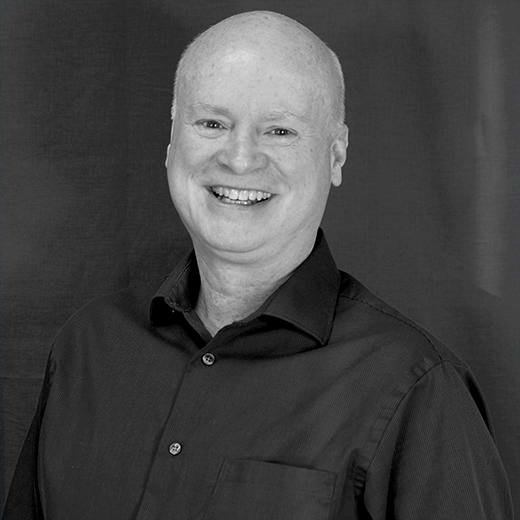 Kim Scott
Customer Success Manager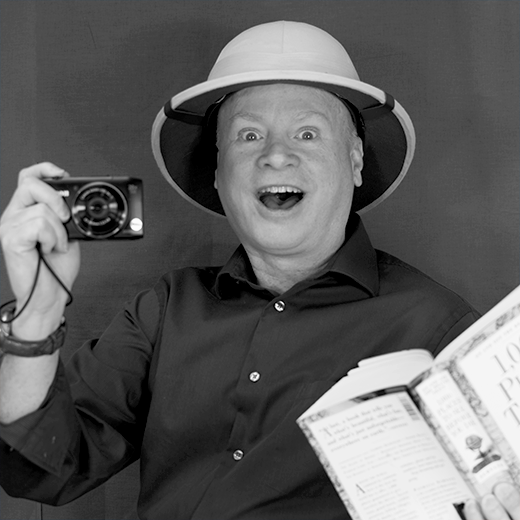 Kim Scott
Customer Success Manager
A Certified Six Sigma Black Belt with more than 18 years of experience with iGrafx, Kim has helped many customers streamline and improve their processes, yielding large cost savings. Kim works hand-in-hand with customers leading Business Process Management Deployment, Process Modeling projects, and with deploying iGrafx software - including methodology, standards, frameworks, governance, configuration, training, and use. Kim also works with customers to develop Business Process and Simulation Models leveraging Lean Six Sigma and other methodologies.
Kim's demonstrated ability to transfer knowledge of iGrafx and process improvement concepts to customers results in improved productivity and greater collaboration.
CLOSE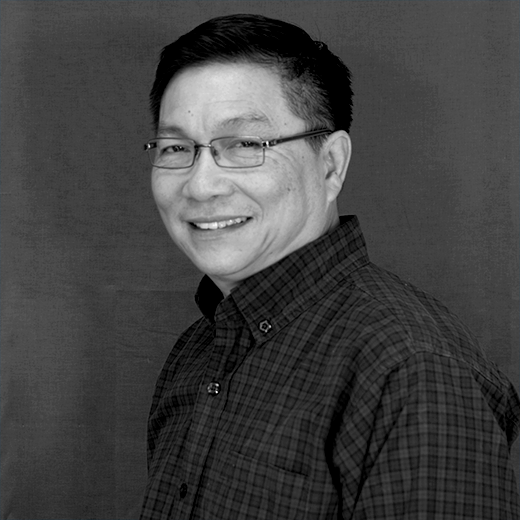 Frederick Yu
Technical Customer Success Manager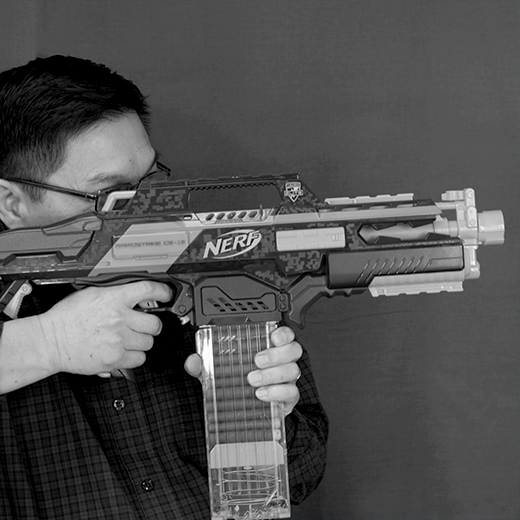 Frederick Yu
Technical Customer Success Manager
Fred has been in the software/business modeling industry for over 30 years. Previously, he has successfully worked in a number of start-ups in various roles, from product development manager to modeling consultant. He is always dedicated to deliver the very best assistance to customers. Currently at iGrafx, he provides custom solutions with his jack-of-all-trades experience. He is also our technical engineer responsible for platform installation and configuration assistance for customers. When he is not working, he enjoys playing Nerf wars with his 2 young children, travelling with his wife and family, and helping the needy around the world through trips with his church.
CLOSE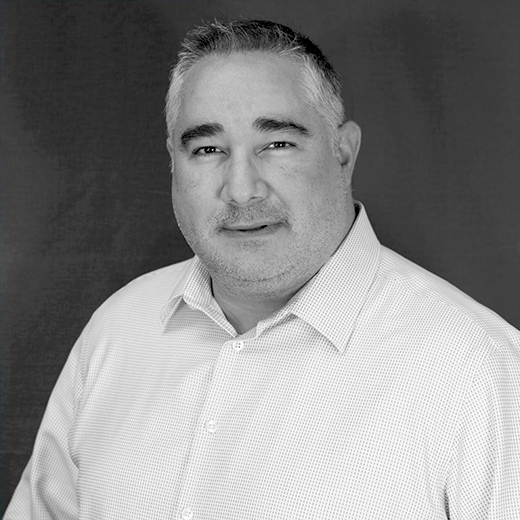 Geovanny Abarca
Customer Success Manager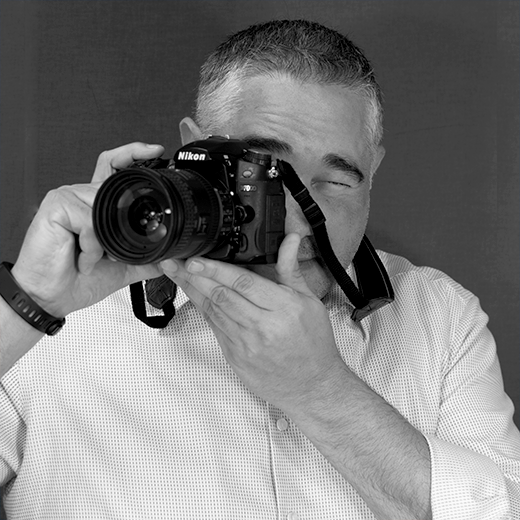 Geovanny Abarca
Customer Success Manager
Geovanny has over 25 years of experience in training and leading global organizations in the understanding, alignment, improvement, governance, simulation, and automation of enterprise-critical business processes. He also has experience in process performance management and process risk management.
Geovanny has worked in various industries, including Pharmaceutical, Oil & Gas, Financial, Staffing/Employment Services, Government, and IT Services. Prior to joining iGrafx, Geovanny worked as a Senior Consultant for various global IT Software and Services firms, and was a proven leader, consistently recognized by clients for his professionalism and excellent analytical skills. Geovanny has served under various roles, including Process Architect and Application Development Team Lead for various multi-million-dollar software development projects.
CLOSE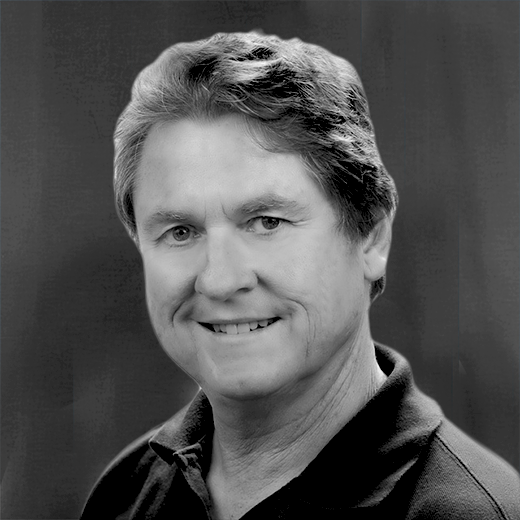 Rob Bartel
Technical Customer Success Manager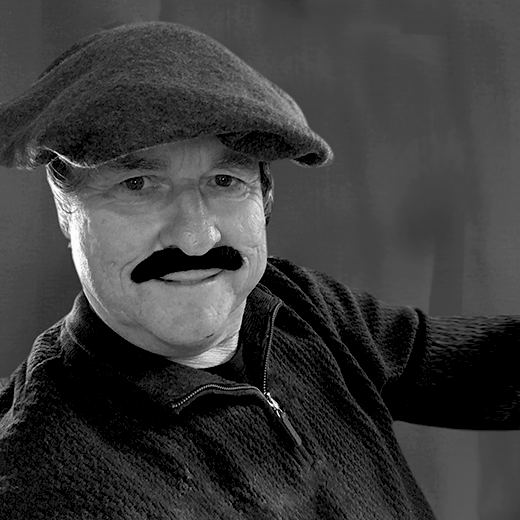 Rob Bartel
Technical Customer Success Manager
Rob has worked at iGrafx and its various antecedent companies since 1995. After graduating in Electrical Engineering with a biomedical instrumentation focus, Rob came to Oregon in 1978 to work with Tektronix on digital instrumentation, including a research project on a very high speed CCD sampling oscilloscope. Prior to seeing any of that work reach commercial availability, in 1982 he was offered an opportunity with a new startup called Mentor Graphics to help design and build software tools for hardware design engineers. Mentor was, and is, a successful company, but when some previous coworkers offered an opportunity in 1995 to join a new startup he was eager to take another chance.


Rob's work at iGrafx has been focused on modeling rather than graphics, with special emphasis on simulation modeling and enterprise modeling. After deciding in 2006 to move from Oregon to Missouri to be close to family, his work has become more project oriented and focused on customer success and custom solutions.
CLOSE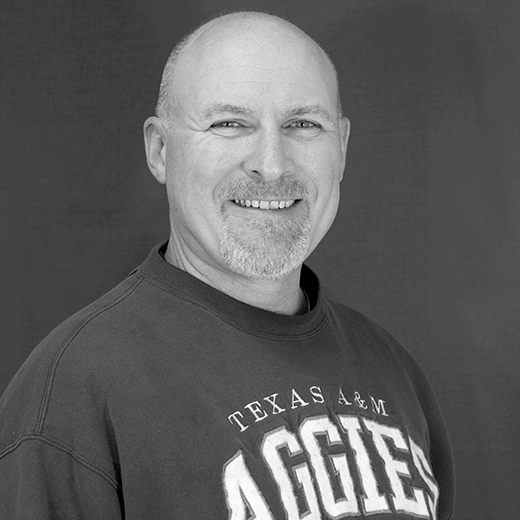 Chris Griffin
Technical Customer Success Manager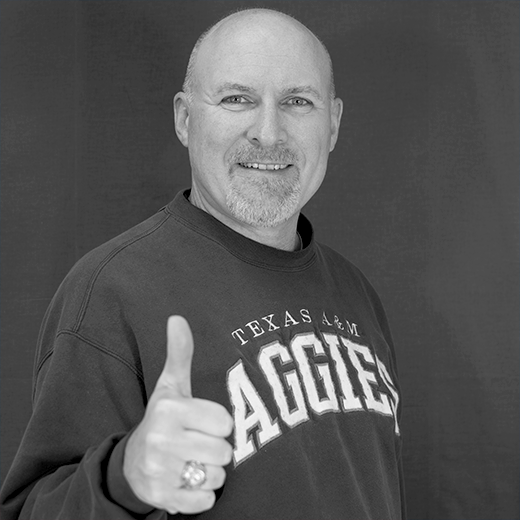 Chris Griffin
Technical Customer Success Manager
Chris is the primary point person for the development team when interacting with clients and internal iGrafx Professional Services and Sales teams, working to ensure every outcome is successful. Some of the work Chris focuses on includes customizations via the APIs, implementations (SQL Server/Oracle DB, Tomcat), the cloud, and any other technology that exists or may exist in a parallel universe with which iGrafx needs to work.
Chris has a B.S. in Industrial Engineering from Texas A&M. He started with iGrafx in 1998 in the former Dallas office customizing/integrating the iGrafx FlowCharter application for clients. He has now been banished to the desert in Arizona and wonders why everyone, unlike Arizona, keeps using Daylight Savings.
CLOSE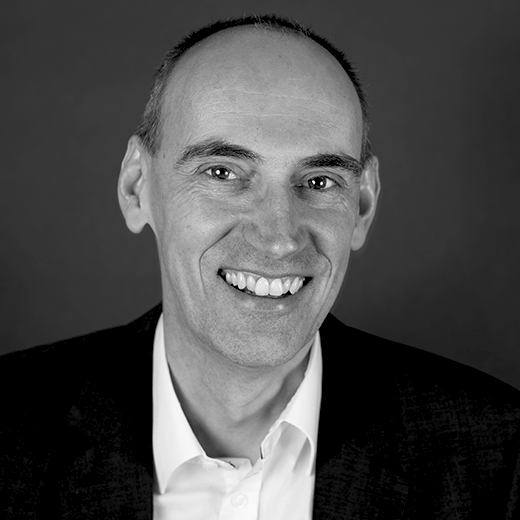 Stefan Hessenbruch
Director of Customer Success EMEA
Stefan Hessenbruch
Director of Customer Success EMEA
Your title here...
Customer satisfaction is what drives Stefan's life at iGrafx. As the Manager of the Professional Services Team in the EMEA region, he is dedicated to serve all the customer's needs from support and training, to hi-level consulting.
Stefan is very amenable to the needs of the customer, and leverages his lengthy experience to lead the team to transfer projects into success, as well as providing customer requests directly to product development to shape the future of our products with the voice of the customer. After working in customer service previously at DEC, CSK and Varetis, Stefan started with iGrafx in 1998 by setting up the structure and team that is known as iGrafx Professional Services today.
CLOSE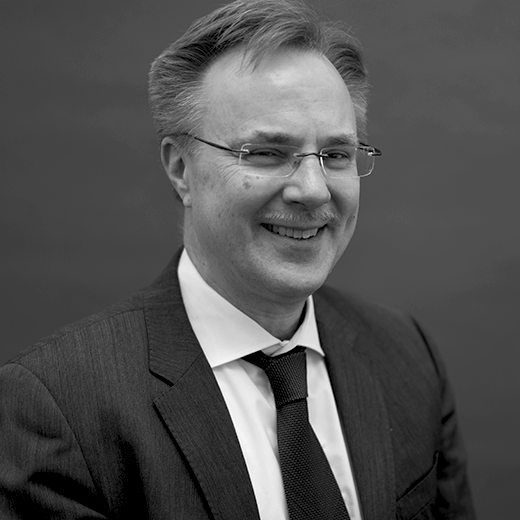 Olav Hermes
Senior Consultant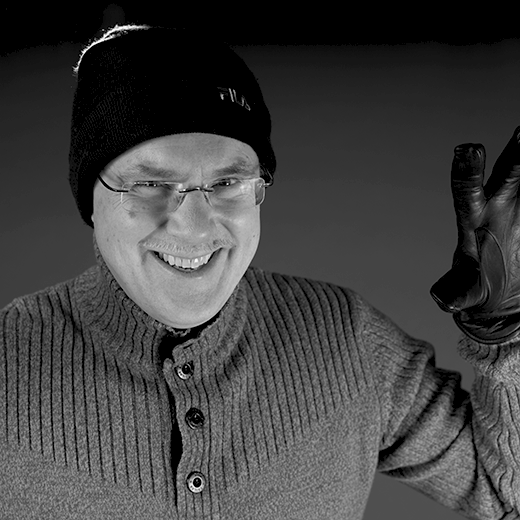 Olav Hermes
Senior Consultant
Since joining iGrafx in 2007 as part of the Professional Services Team, Olav takes care of customer consulting projects, coaching and training throughout EMEA. If you have any questions related to Enterprise Management and Six Sigma, Olav is your man. Constantly focusing on quality work, Olav enables iGrafx to excel throughout multiple industries.
CLOSE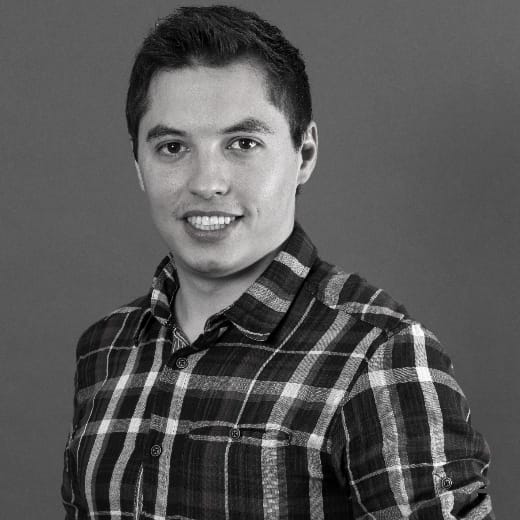 Sebastian Mungai
Consultant EMEA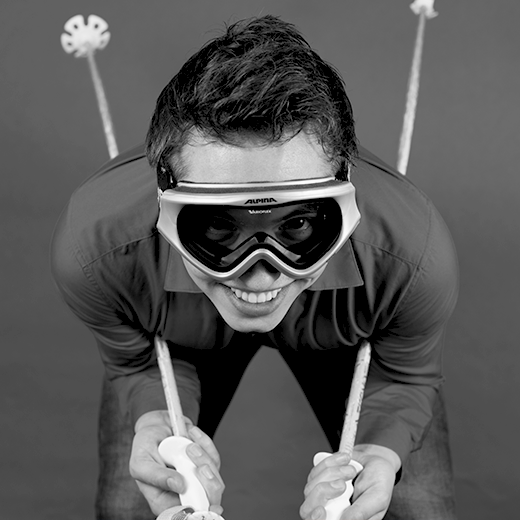 Sebastian Mungai
Consultant EMEA
Sebastian is responsible for technical aspects of our solutions, Pre-Sales inquiries, BPMN Consulting and Support handling. Curiosity and the deep (and still fresh) theoretical knowledge from his Master's degree in International Management helps Sebastian bring exceptional support not only to our customers, but also to iGrafx itself.
Winston Churchill once said, "Success is not final, failure is not fatal: it is the courage to continue that counts." That is what guides and drives Sebastian in his life.
CLOSE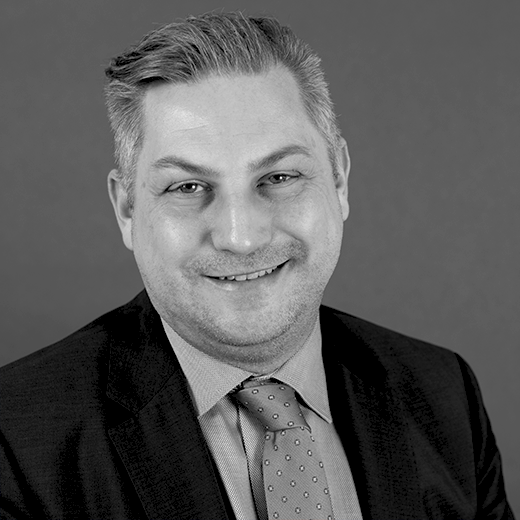 Michael Tremmel
Senior Consultant EMEA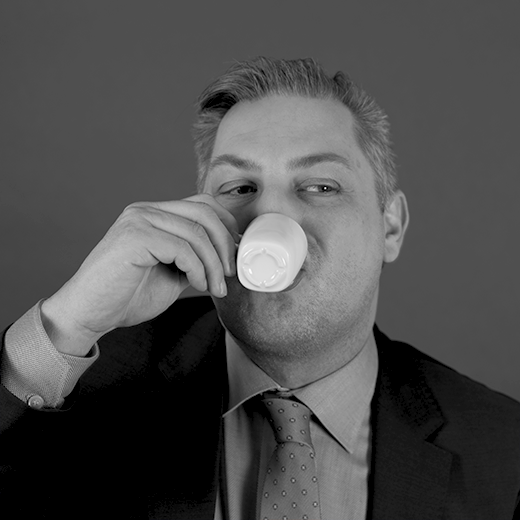 Michael Tremmel
Senior Consultant EMEA
Michael as an active member of the Professional Service team and is passionate about BPM, striving to contribute to the success of our customers. Michael has more than 13 years of experience in business process and project management from consulting and industry companies, and has a solid background in process management methodology, as well as strategic and operational process management. His projects fall in a wide range of industries, including various aspects of process management, and BPM implementation in the company, process modelling, process governance and modelling guide, process audits, process control and more.
CLOSE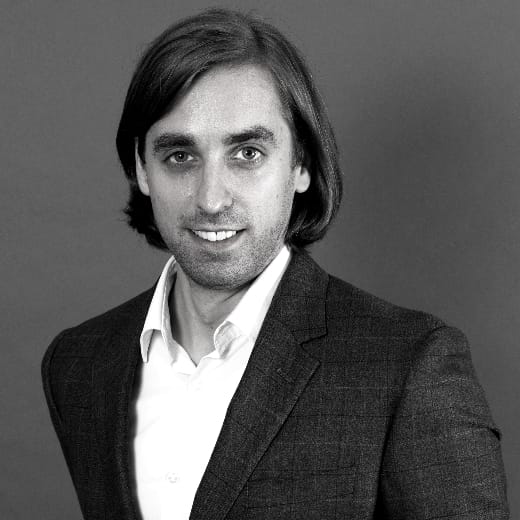 André Dullin
Customer Success Consultant EMEA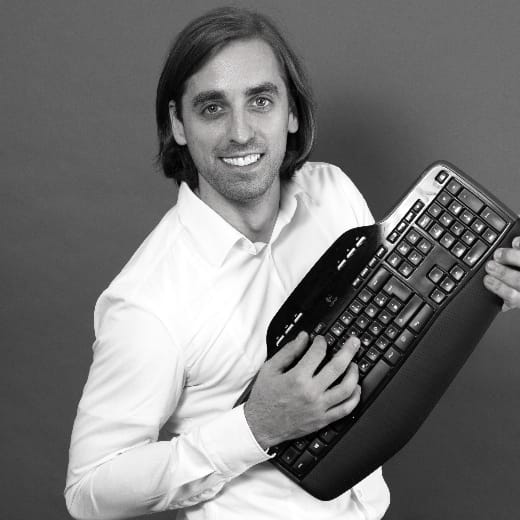 André Dullin
Customer Success Consultant EMEA
Many years of experience in dealing with customers and analyzing business figures are among his strengths. His desire is it to "turn this as we have always done" together in the team into new ideas. We also particularly value him for his customer orientation. As a member of the Customer Success team, he would like to ensure that our customers are well supported in the long term. If he is not busy with showing his skills in snowboarding he will cook a culinary Dinner for his Friends and Family.
CLOSE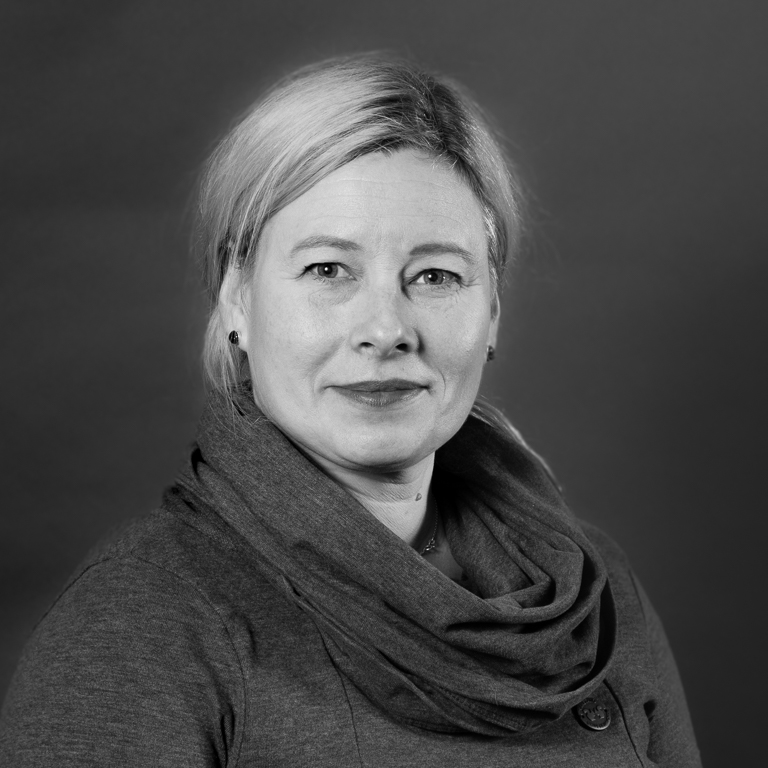 Christine Wohldorf
Support Engineer EMEA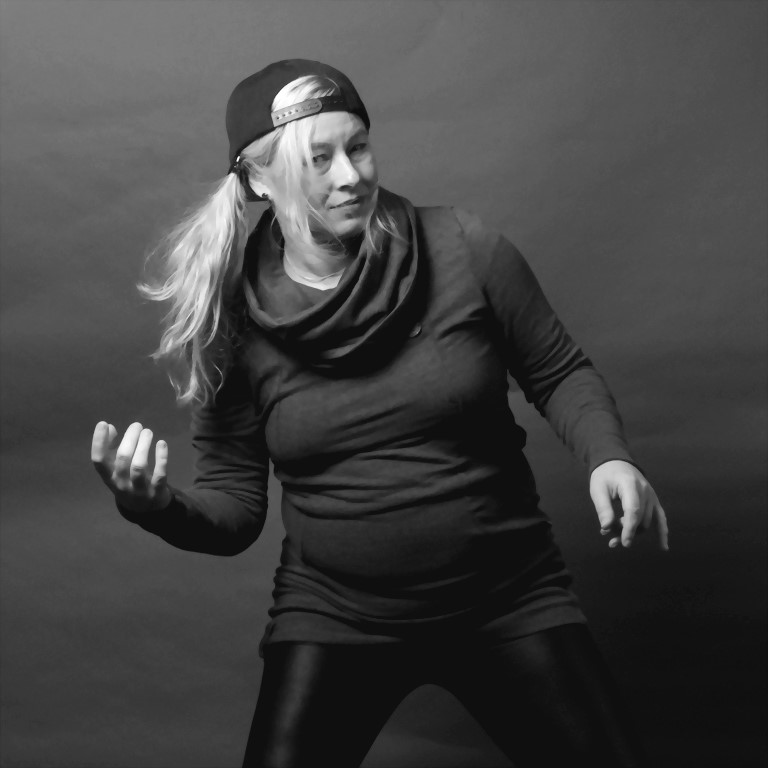 Christine Wohldorf
Support Engineer EMEA
Christine is primarily responsible for project coordination and customer support in technical and user-related issues. Her personal goal is to make the process and structure of the projects in cooperation with the customer as optimal as possible. She aims to meet the individual needs of the customers. This is the only way to guarantee customer satisfaction.
In her free time, dancing is her biggest hobby. Sometimes she also spends her evenings with hunting exotic and rare Pokémons.
CLOSE
Marketing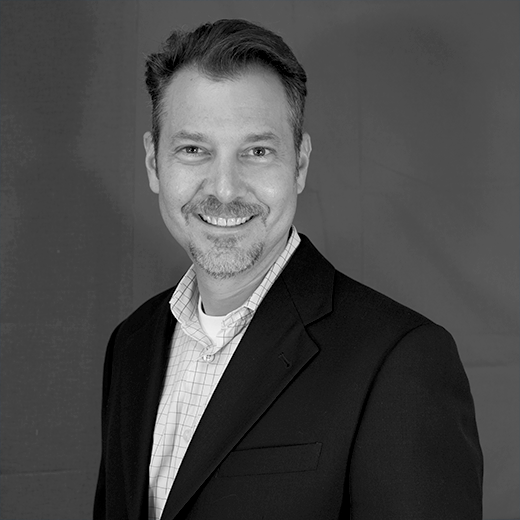 Jamey Heinze
Chief Marketing Officer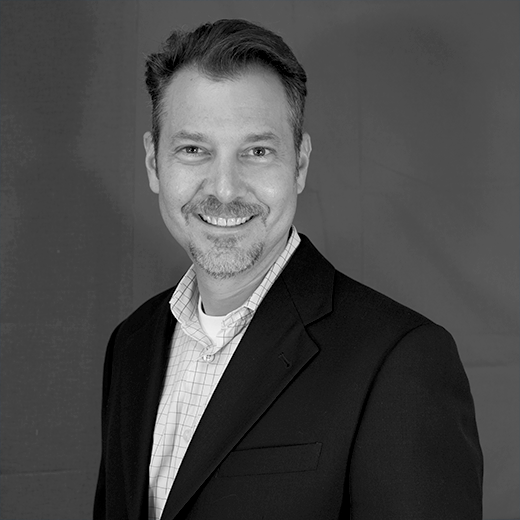 Jamey Heinze
Chief Marketing Officer
Since his first professional position with Xerox more than 25 years ago, Jamey has been a huge proponent of viewing all business interactions through the eyes of the customer.  The approach has served well across a career that has included tenure in sales, product management and the end-to-end leadership of marketing organizations.
As CMO at iGrafx, Jamey is responsible for enriching the brand, amplifying market awareness and creating additional demand for what he believes is the best solution in the market.  Prior to joining iGrafx, Jamey was the Vice President of Marketing for Austin-based Hostway, the CMO In-Residence for Predictive Science, as well as the CMO for Hearst-owned CDS Global. In his career as a marketing leader, Heinze has been instrumental in branding, demand generation, product development, launch and strategy.
CLOSE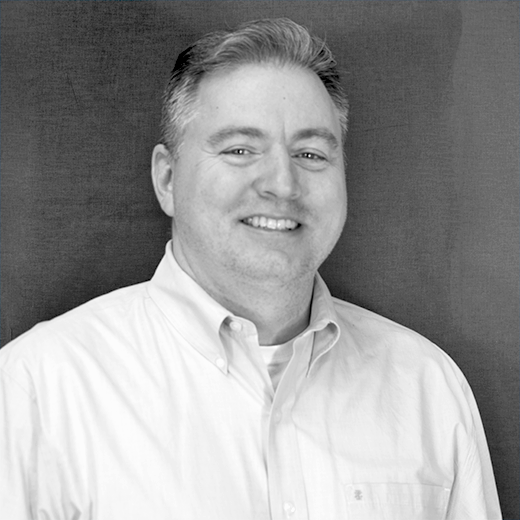 Robert Thacker
Director Product Marketing & Sales Enablement
Robert Thacker
Director Product Marketing & Sales Enablement
For over 15 years, Robert has managed the successful implementation of Process Improvement projects for many different organizations. These projects aided in the release of new products and refined existing processes, resulting in great time and cost savings. He firmly believes that your processes are at the center of everything you do. If you don't understand your process, you don't understand your business. Robert is a Certified Six Sigma Black Belt and has worked with customers in Financial Services, Health Care, Government, and Manufacturing, teaching them not only how to use iGrafx, but to better understand the services they as a company provide, and the connection to the processes that drive them.
Robert oversees our Solution Engineering group and is our resident Beer Cicerone (you can look that up later…basically not only can he help you understand and improve your process, but he can tell you what beer goes best with it). His Solution Engineering group is a departmental crossbred hybrid, responsible for being the liaison between our customers and pretty much everyone else. Robert works with sales to define and understand our customers' objectives and goals, and tailors discussions and demonstrations on those components. He provides feedback from our customers to product management and development, helping to improve our offerings. Being a nerd whisperer, he also is able to translate product developer speak into people language. Robert also likes to bust out his Marketing skills and manages our social media, keeping folks in the know about iGrafx. He also supports marketing by assisting with Trade Show scheduling and staffing, and on many occasions, speaking at those shows.
If you have ever seen Robert speak, you will probably notice his hands move a lot. This is because he is also proficient in American Sign Language, and regularly works with the deaf and hard of hearing in his local area. Which is ironic because we often call him 'the voice of iGrafx". If you call iGrafx, he is the phone system.
CLOSE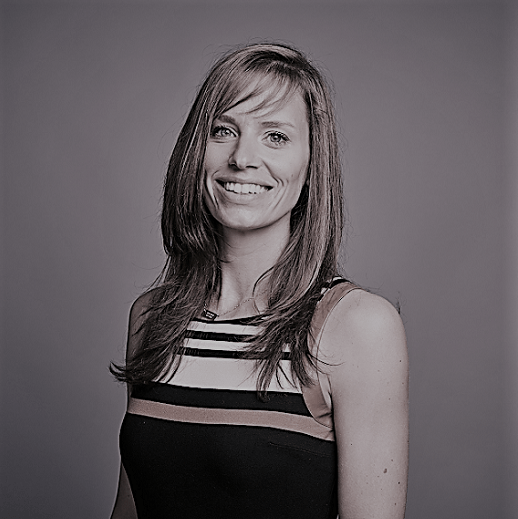 Christina Dieckmeyer
Director of Marketing, North America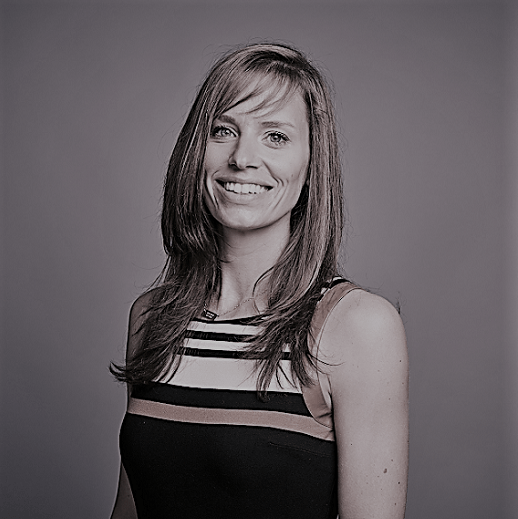 Christina Dieckmeyer
Director of Marketing, North America
For more than a decade, Christina has been a marketing leader. She began her career with a leading sales and marketing consultancy, creating and implementing innovative strategies. Her goal was to ensure each client met their annual revenue goals, while also acting as a trailblazer in the marketing industry.
At iGrafx, she is responsible for implementing the North American marketing strategy to grow our brand, increase market awareness and drive demand for our best in class solution.
CLOSE
Kathrin Kießling
Marketing Team Lead EMEA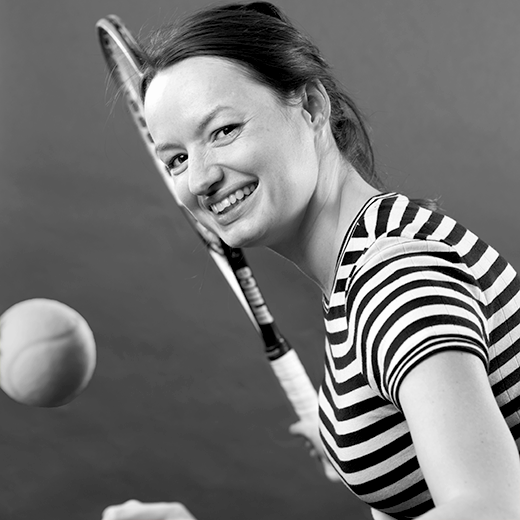 Kathrin Kießling
Marketing Team Lead EMEA
As Marketing Team Lead EMEA, Kathrin is responsible for a variety of marketing activities within the EMEA region – from creating customer experience stories to making sure the iGrafx website is up to date. She's also a go-to resource for partner marketing activities. If you're looking for her you can find her between stacks of brochures and tradeshow equipment - but be certain – there is a method to this chaos. Kathrin believes in team spirit, curiosity and that good ideas can make a difference.
CLOSE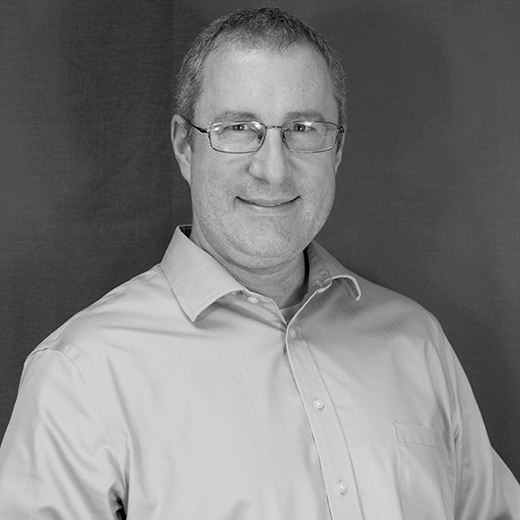 Andrew Pfeiffer
Product Marketing Manager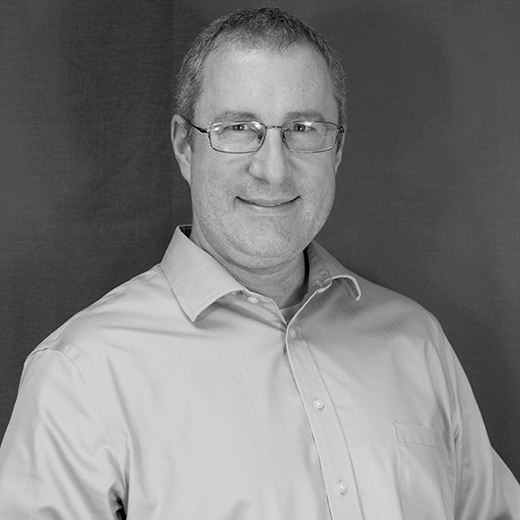 Andrew Pfeiffer
Product Marketing Manager
Andrew is responsible for deploying the iGrafx solution and driving client projects in business process analysis and improvement and business/system requirements development. He mentors clients on business execution and enterprise modeling best practices. He is an experienced business process and business systems analyst, having over 20 years of experience in business analysis, technology development and system delivery. He has a proven track record of enabling rapid delivery of high business value solutions in dynamic team environments.
CLOSE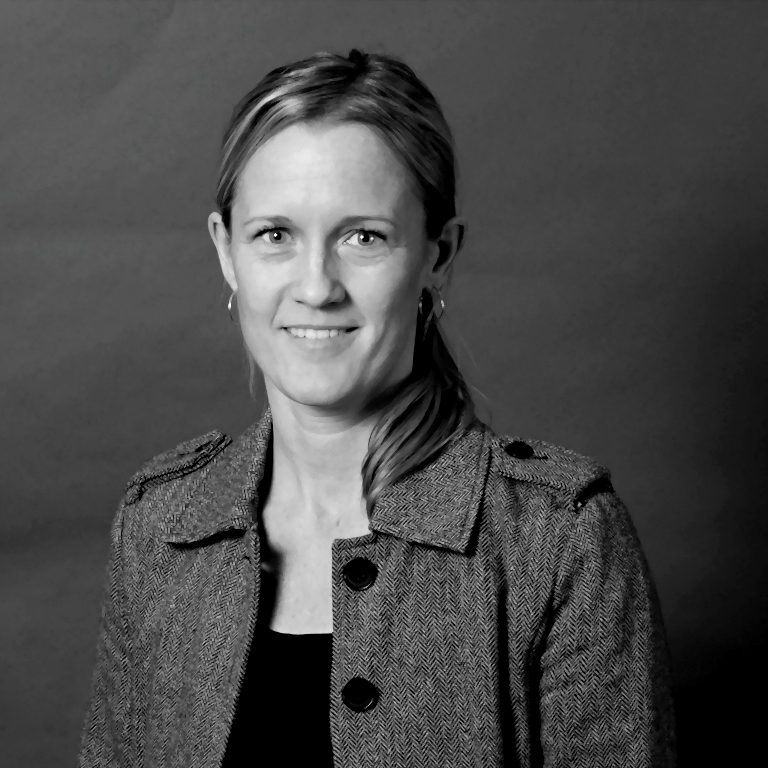 Linda Holz
Marketing & Communications EMEA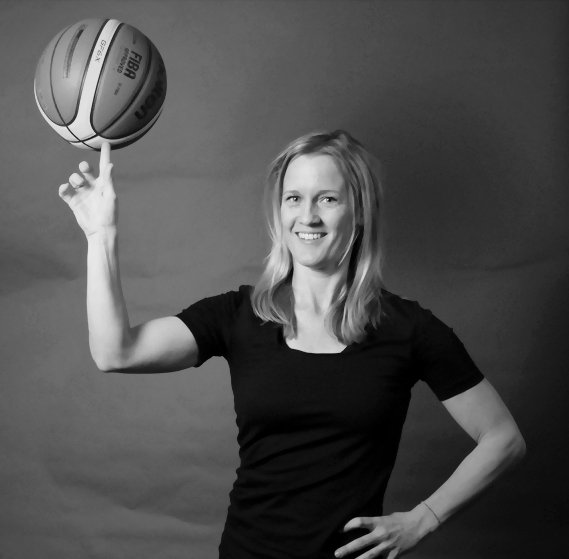 Linda Holz
Marketing & Communications EMEA
Linda is a Senior Marketing professional with 10+ years of experience. Her roots lie in the B2B PR with focus on making technical information understandable. She has been part of iGrafx's marketing team EMEA for five years. According to the motto "Our customers are the best advertising", she is mainly responsible for the development of customer references, creation, coordination and distribution of content as well as for the social media planning. She not only brings her PR skills to iGrafx but is also responsible for SEO / SEA and Web Analytics. In all these tasks, she never loses the main goal - lead generation.
Also in private life is Linda a fighter. She actively plays basketball in the club and prefers to spend her holidays on the sea, because only there she can surf.
CLOSE
Valeriia Grushetska
Marketing Assistant EMEA
Valeriia Grushetska
Marketing Assistant EMEA
Valeriia supports the marketing efforts for the EMEA region, in particular, event management, as well as maintaining the external presence of iGrafx for customers and prospective customers. Whether it is a workshop, webinar, trade fair or other events, Valeriia keeps up-to-date with current trends and developments to ensure the events we participate in are of the highest level.
Valeriia has a Master's Degree in Marketing and Management.
CLOSE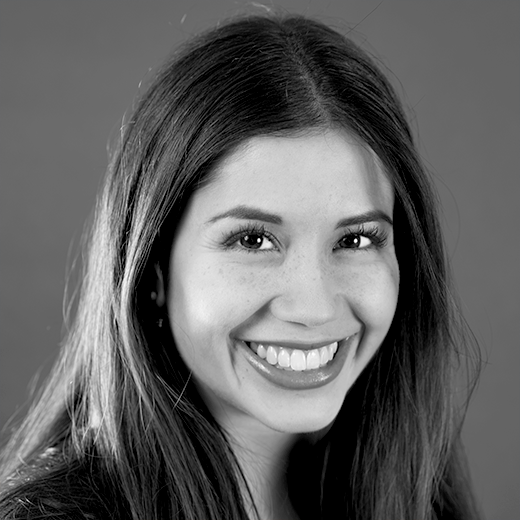 Julia Reyes
Working Student Marketing & Sales EMEA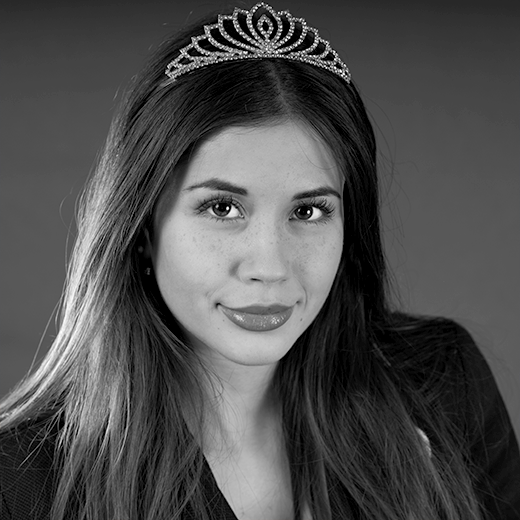 Julia Reyes
Working Student Marketing & Sales EMEA
Julia is our youngest team member and always on board when Marketing or Sales need a helping hand. She provides essential support in preparing events and feeding our Sales team with interesting news and data research. Good mood is guaranteed when she's in the office!
CLOSE
Product Management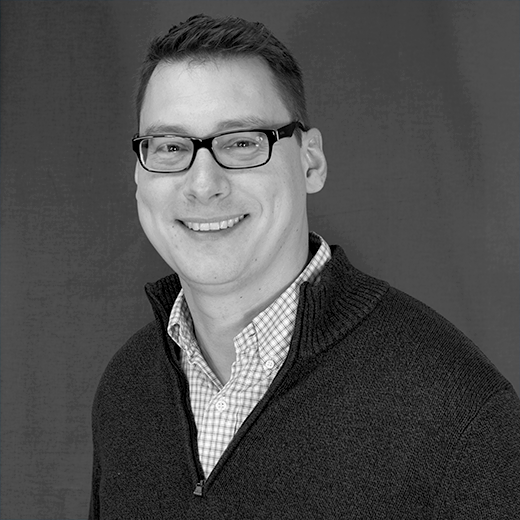 Mark Bednarski
Director Product Management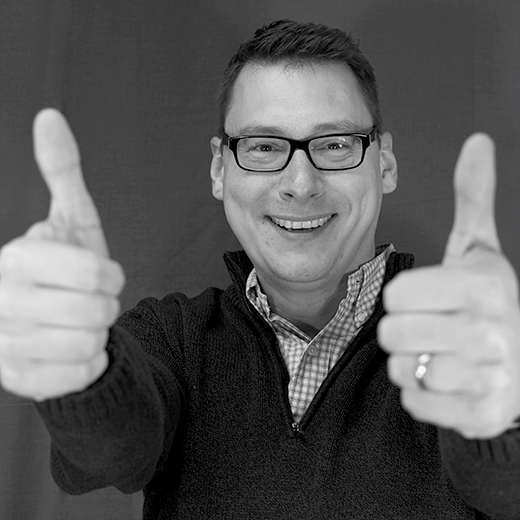 Mark Bednarski
Director Product Management
Mark leads the product management group and the agile product roadmap, steering the direction for all of our solutions. He loves our products, the people at iGrafx, and our customers. Mark works very closely with our customers, listening to their needs and ensuring those needs are transferred into new product functionalities to help meet the challenges they face. He's thrilled to see our customers successfully achieve their goals by applying our software.
Mark, a Certified Six Sigma Blackbelt, with a certification in the LEADing Practice Methodology, has a long history with iGrafx. For over 10 years, he has held many roles within iGrafx - first with our office in Munich, and currently in our Tualatin, Oregon headquarters. Mark, along with Michael Nyman in Product Development, changed the development process from Waterfall to Agile, allowing iGrafx to react quickly to customer needs by providing frequent incremental releases.
His ability to quickly switch between a bird's eye overview to the detailed nuts and bolts allows him to stay in control of the many moving parts in product development. It also allows him to communicate fluently between the worlds of customers, management and software engineering. Mark also has a large vertical range in his private life: He enjoys hiking and climbing up the Oregon mountains and in the past he had thrilling deep adventures in the cold German lakes as a technical SCUBA and rebreather diver.
CLOSE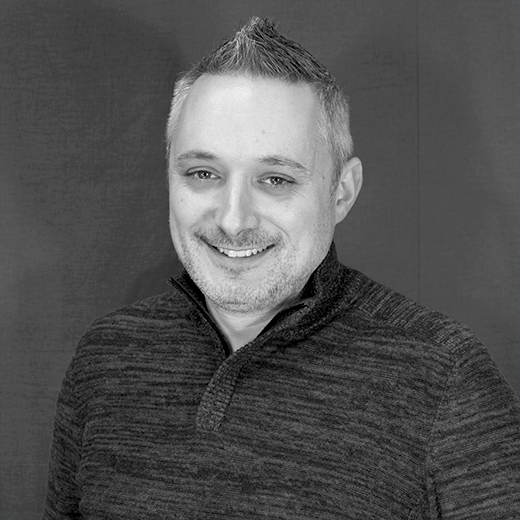 Adam Leggett
Product Owner, Technical Director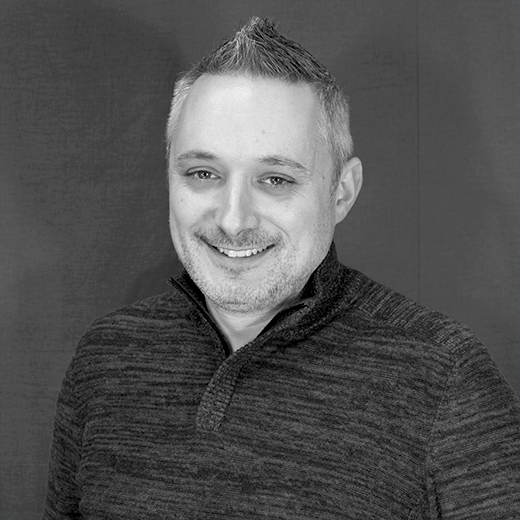 Adam Leggett
Product Owner, Technical Director
Adam leads the business acceleration team which is jointly tasked with overseeing deep technical support in addition to developing custom solutions that help drive iGrafx adoption and enable customers to do more with our offerings.
Adam has worked with iGrafx, and its forebears since the early 1990's, initially in the United Kingdom, and since 2001, in the Tualatin, Oregon headquarters. His contributions to the company have spanned the spectrum, developing diverse product, departmental and procedural knowledge. In addition to having spent 10 years in the Development team, and 6 years leading the business acceleration team, Adam also worked in Quality Assurance, Localization, and Test Automation while based in the UK. Before moving to the US, he additionally led the Support, Solutions and Consulting group for 3 years.
CLOSE
Product Development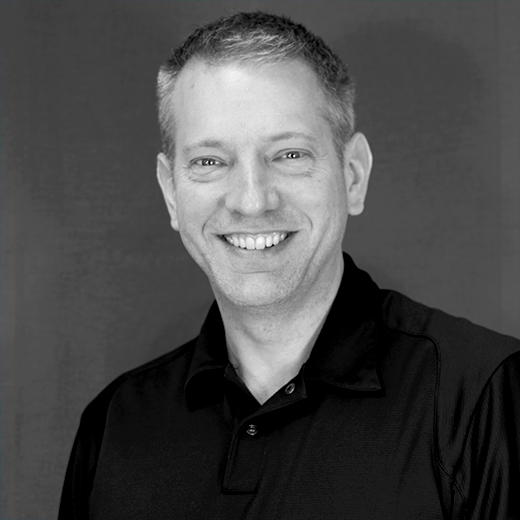 Michael Nyman
Vice President of Engineering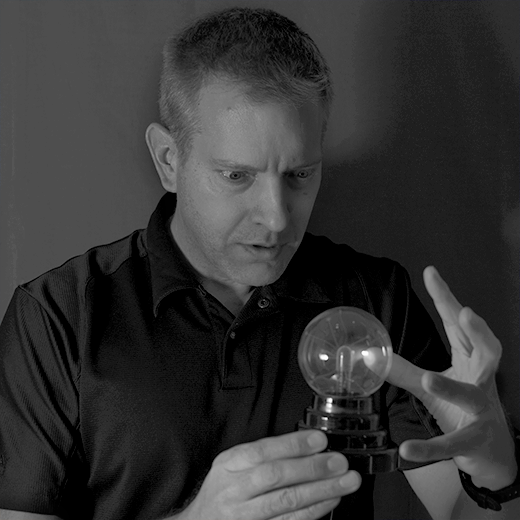 Michael Nyman
Vice President of Engineering
Michael has a long history with iGrafx. He originally started as a developer where he was the architect of the original Process Central. Over the years he's played a major part in nearly every product iGrafx has developed. Working with Mark Bednarski, he successfully converted the development process from waterfall to agile while simultaneously leading the team that re-imagined and re-architected our flagship product. He loves the dynamics of the people on the team and is proud of the vibe they exude as well as the quality of their work.
Michael grew up on a farm and loves the outdoors and gardening and his office is filled with plants. He plays a lot of piano and a little guitar and he's been known to beat people at chess while blindfolded. His ability to find memory stomps and resource leaks in windows programs and embedded systems is world class.
CLOSE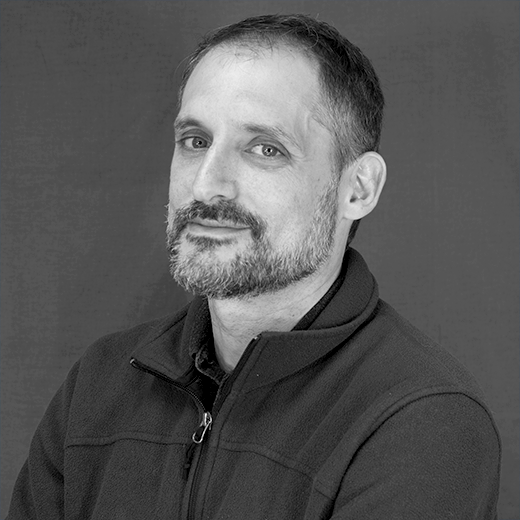 Scott Glazer
Development Engineer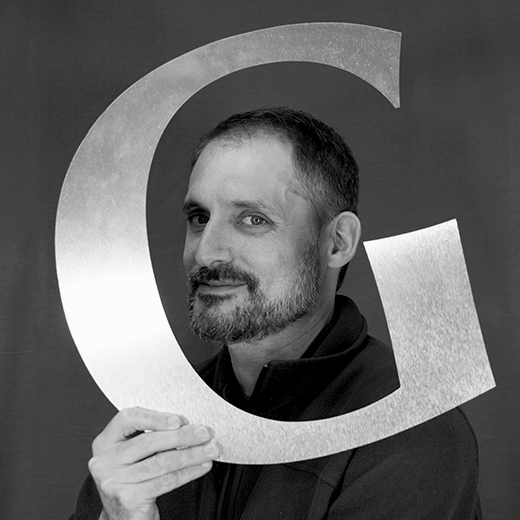 Scott Glazer
Development Engineer
Scott prefers JavaScript to C++ and JSON to XML, but he's worked with all of them over his decades spent designing and coding at iGrafx. He's the architect and chief implementer of the web-based BPMN diagramming tool and has made major contributions to countless other parts of the iGrafx suite of solutions.
CLOSE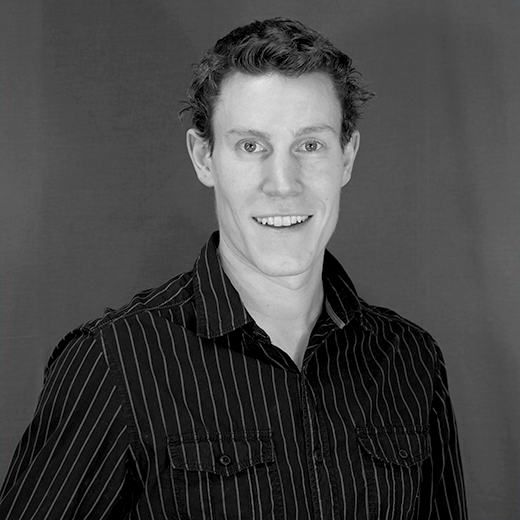 Nils Peuser
Computer Systems Analyst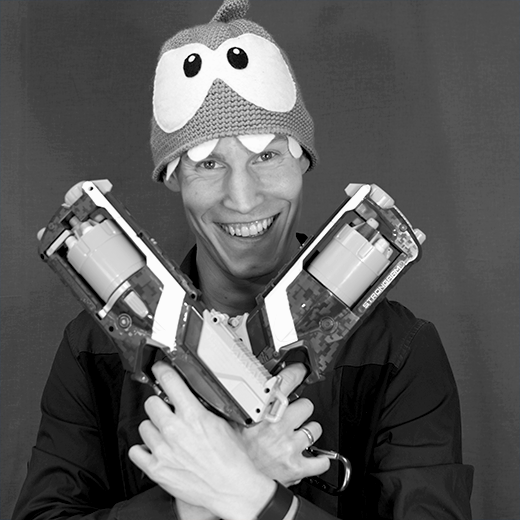 Nils Peuser
Computer Systems Analyst
Within the last 8 years, Nils has been working on the whole spectrum of software iGrafx has to offer. While developing a variety of our customer-facing products, he has come in contact with an abundance of technologies and learned how to leverage them to make customers successful and his team members happy. Most of his time is spent designing and coding the architecture that helps shape the future of the product. Another big part of his effort is directed towards driving the agile processes at iGrafx by researching and then implementing ways to improve collaboration. As a result, his fancy-pants presentations have become almost notorious. If he is at work and not doing any of these things, he is probably joking around with his colleagues or being vanquished by them in some new board game in the break room.
Nils – a German native – is an Entrepreneur that is always eager to take on new challenges. From developing browser games back in 2005, helping start-ups with their initial products, to creating BPM software, he finds joy in all of these things. Out of the office, Nils' passions include traveling the world with his lovely wife, being outdoors (preferably in the sun), and floating back from Bakasana to Chaturanga Dandasana.
CLOSE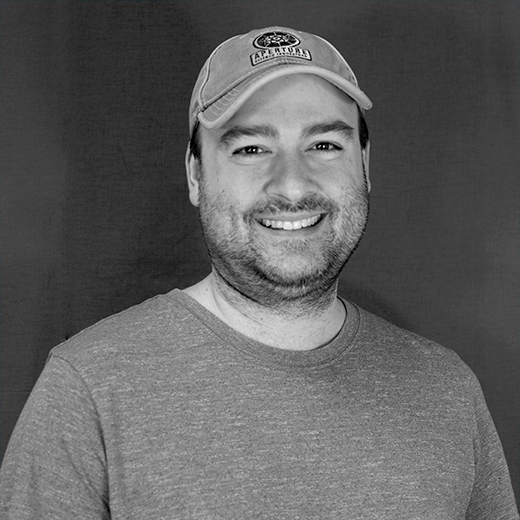 Aaron Hoyt
Development Engineer II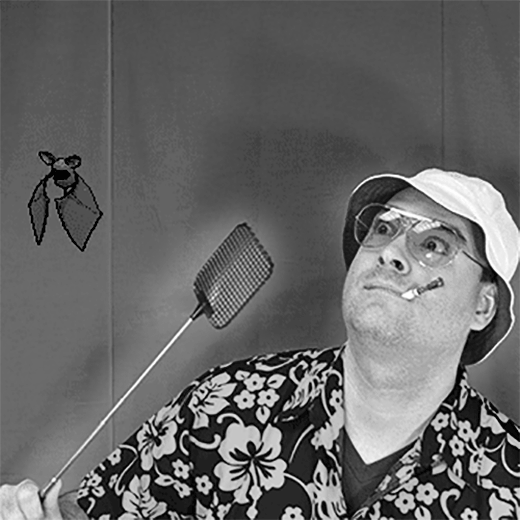 Aaron Hoyt
Development Engineer II
Aaron has been a software developer at iGrafx for just over 3 years, evolving from a code-monkey into a code-ninja. Before that, he worked 15 years at Starbucks, followed by a short stint in a support position elsewhere. His optimistic outlook and cheerful demeanor are both obnoxious and infectious. Aaron has also been an enthusiastic proponent of lunch-time gaming, and of a variety of other fun company events (Chili Cook-off, Halloween Costume Contest, Primate Theater, etc). At home, he and his wife have two children; an 8-year old daughter and a 5-year old son. As a family, they enjoy going camping, playing games, and watching 80's movies.
CLOSE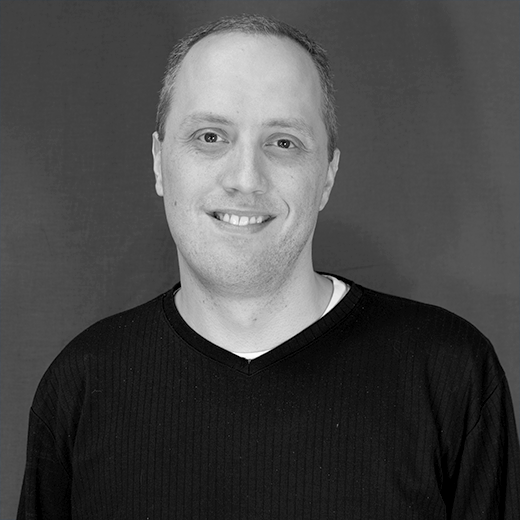 Jeremy Chartrand
Development Engineer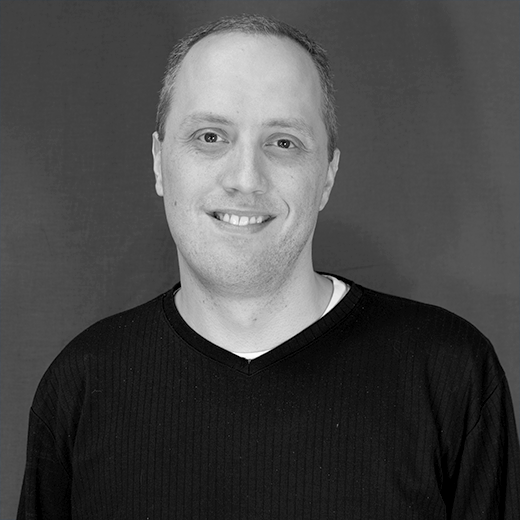 Jeremy Chartrand
Development Engineer
Jeremy enjoys long walks in the mountains and writing bios for the company website. His work days are spent writing code and award-winning bad poetry, proclaiming "Ship it!", and losing to Scott Glazer in trivia contests. At home, he mostly tries to keep his kids from hurting each other too badly. If the kids stop fighting long enough, he spends time playing games with them or reading to them, complete with different voices for each character (although Dumbledore and Lupin sound suspiciously alike…).
His kids often tell him that he's weird. They are probably right.
CLOSE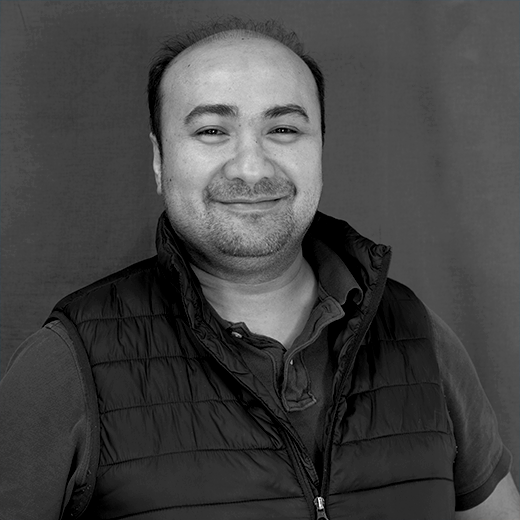 HK Ouanesisouk
Senior QA Engineer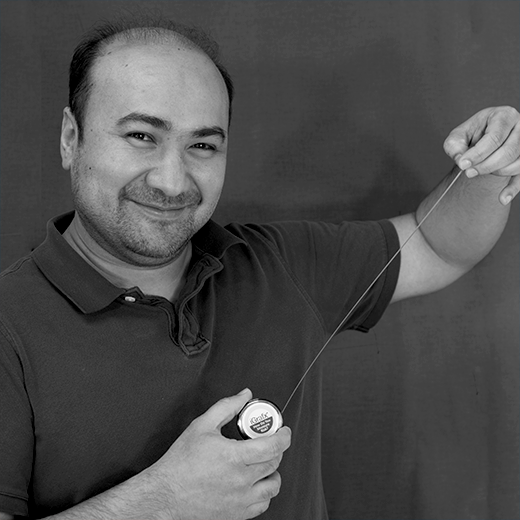 HK Ouanesisouk
Senior QA Engineer
HK has been with iGrafx since 2014, and has over 10 years of QA experience working in companies such as Microsoft, Intel, and Elemental Technologies. He is passionate about quality assurance. A strong advocate for customers, HK has a high standard for the user experience and the quality of our products. He finds great pleasure in writing test automation and seeking out bugs. He is constantly looking for ways to improve his technical acumen and testing process, and enjoys learning about new technology and solving problems.


While not working, HK enjoys spending time with family and friends, reading and playing his guitar, and karaoke.

CLOSE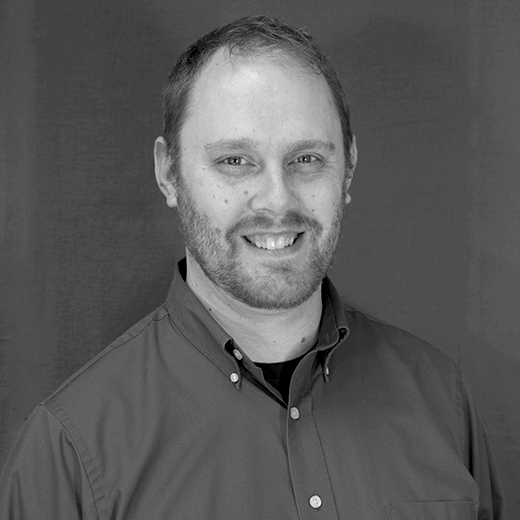 Lee Rudd
Senior QA Engineer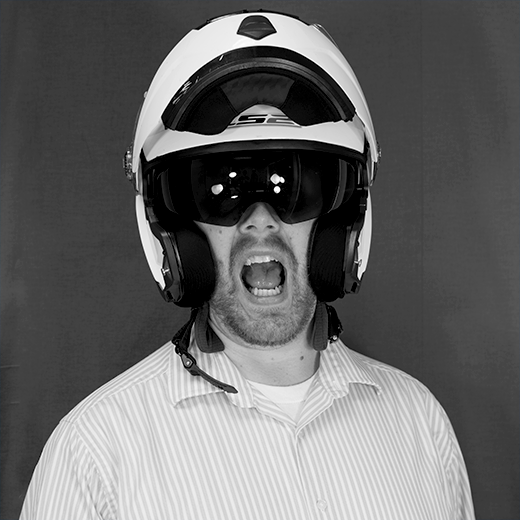 Lee Rudd
Senior QA Engineer
Lee, with over 10 years of experience as a QA Engineer, is responsible for ensuring the quality of our software for our customers. He does this with a combination of manual, automated, security, and performance testing. Lee has previously worked at GE and UTC as a QA Engineer performing manual and automated testing.
In his spare time, Lee enjoys spending time with his family, motorcycling, and camping.
CLOSE
Daniel Alner
Development Engineer
Daniel Alner
Development Engineer
Daniel is one of the newer members of iGrafx. A background in primarily JavaScript, he doesn't mind what programming language he works in but has his favorites. He enjoys new challenges to work on and when he's not coding, he's probably enjoying the Oregon weather by hiking.
CLOSE
Sydney Campbell
Development Engineer
Sydney Campbell
Development Engineer
Sydney comes from our friendly neighbors up north. She enjoys all things Canadian from Maple Syrup to Hockey. While attending the University of British Columbia she discovered her passion for programming and received a degree in Computer Science and Biology. Sydney is a Java enthusiast and a nerd at heart.
CLOSE
Ryan Harvey
Development Engineer
Ryan Harvey
Development Engineer
Ryan is almost too excited to be on the team at iGrafx. He received his BA in 2012 in Philosophy from Buffalo State College and upon discovering that coding fulfilled his passion for logic and problem solving, he was compelled to pursue a career as a developer. He recently joined the team after completing a program at Epicodus code school focusing in Java/Android development, and an internship with Eber Health. He looks forward to the challenges and growth opportunities that this exciting role will provide, as well as the opportunities to help make the product even better. He feels right at home working with a small tight knit group like the dev team here at iGrafx. His other interests include listening to/creating music, annoying his fiancé and hanging out with his best friend; his cat Emily.
CLOSE
IT
Erick Ruiz
Director of Information Technology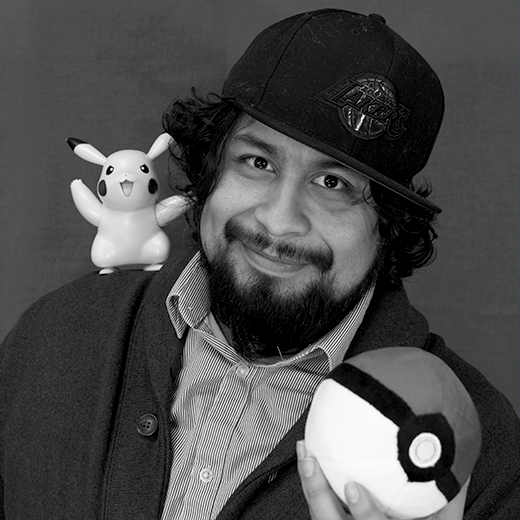 Erick Ruiz
Director of Information Technology
By Day: Erick's responsibilities are to oversee the global IT infrastructure of iGrafx on a day to day basis. From Server and Network administration, to managing projects with different department stakeholders. He has over 15 years' experience managing/directing technology groups with the emphasis on providing excellent customer service to his internal customers.
By Night: He is a loving husband and father, geek, gamer, "dance dad", professional Pokémon trainer, foodie, movie lover, roller coaster enthusiast, and beer snob.
CLOSE
Jeshua Neff
IT Administrator
Jeshua Neff
IT Administrator
Jeshua is the Helpdesk problem solver for day-to-day tech issues. Computer showing the dreaded blue screen? He can fix that! Printer jammed? He's your guy. He's always eager to learn new skills and strives to execute tasks in the best way possible. He comes from a strong customer service background and is eager to help solve problems so that others can work without interruption.
When he's not at work, Jeshua enjoys spending time with family and friends, is an avid gamer, and loves to play sports whenever he gets the chance.
CLOSE