Accessible from anywhere, BPMN web modeling makes it easier to discover and model processes across your organization. iGrafx guides you through BPMN 2.0 with our intuitive, business-friendly interface to model with confidence and enforce modeling standards for better communication across teams.
Model with ease

Create accurate models guided by automatic syntax correction.
Drag and drop tasks from a reusable process library.
Connect and adjust activities with minimal clicks.
Leverage re-usable sub-processes to create process hierarchy.
Collaborate on process definition and design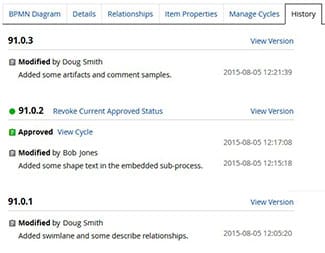 Centrally store diagrams for access by modelers across the company.
Execute review cycles and collect feedback directly in diagrams.
Control versions and accessibility to pre-approved processes.
Capture business context and connections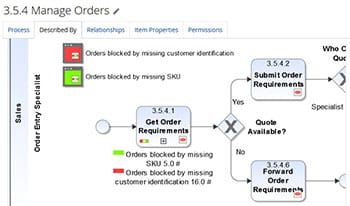 Use diagrams to navigate how process flow support your enterprise goals and strategies.
Display live performance metrics directly in diagrams.
Visualize who is responsible for each step and how resources support activities.
Associate supporting documents, URLs or other material to add depth to process descriptions.