Identify and mitigate process risk and ensure compliance
Leverage systems of record, locate hot spots, reduce costly manual processes, and be prepared for compliance audits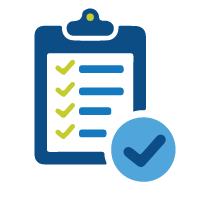 Assign Risk/Controls and report on mitigation gaps in the process context
Add or import items to risk and control catalogs for reuse.
Create risk and control instances in the context of the process flows.
Report on gaps of risks without controls.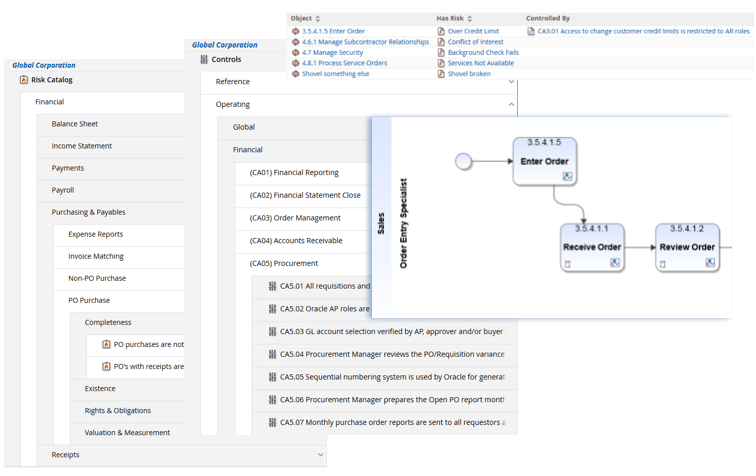 Specific assessment per instance of risk & control within process structure
Based on the operational specifics of the process, assess the risk's likelihood and impact.
Assess the effectivity of controls that mitigate specific risk instances.
Leverage risk categories to aid control coverage analysis
Apply business or industry specific properties for true visibility, e.g., Key vs. Non-Key, SOX, BASEL, Solvency II, etc.
Calculate and report on "residual" risk based on assessment of risk and control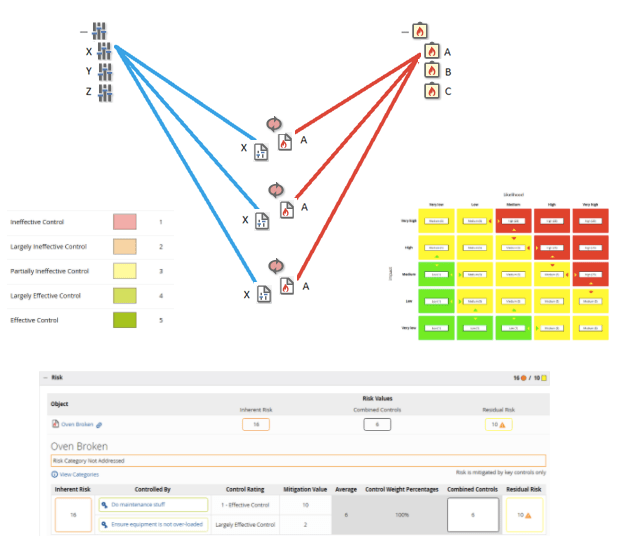 Leverage risk and control catalogs for audit reports around business processes
See effectivity of risk mitigation (residual risk) from risk catalog
Show gap of risks in catalog not applied in process structure

iGrafx Online Trial Evaluation
Give iGrafx a try for free!