ROI-Proven Business Transformation
Enabling Process Excellence
In today's globalized, competitive landscape, only the best processes create sustainable advantage. That is why with iGrafx, you can capture, communicate, improve and optimize every aspect of your business processes: align them to your strategy and transformation plans, optimize your human and IT resources, capture and track performance, ensure risk is controlled, and even rapidly deploy process-based automation. Let us show you how iGrafx has helped more than 2/3 of the Fortune 100 and over 10,000 customers around the world successfully execute their most critical improvement initiatives.
Learn More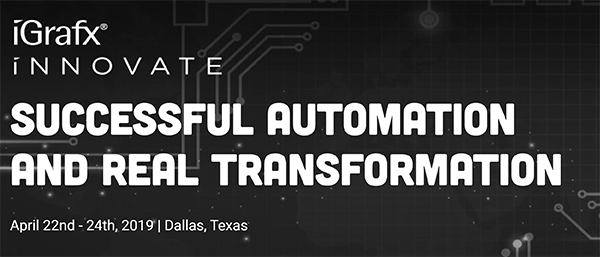 Successful Automation & Real Transformation
Learn More
Who we work with










What's New on iGrafx.com
Transformation & Automation: What's Your ROI?
iGrafx Announces Unique RPA Reseller Partnership with Servicetrace