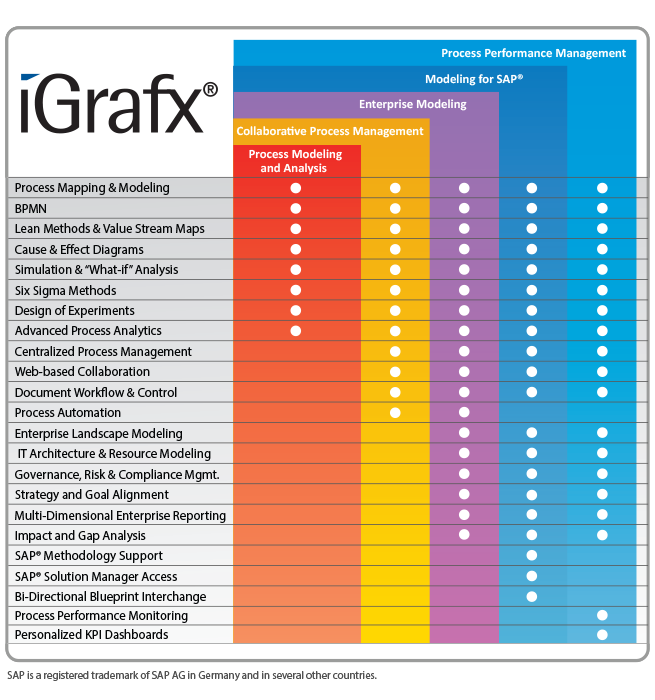 iGrafx products enable different roles in the business to contribute to their company's quest for process excellence. iGrafx provides business, IT and process experts with tools to accomplish their tasks most effectively while providing a single platform for process improvement.
iGrafx's industry leading tools in process modeling and analysis can be used either on their own or in collaborative environment to benefit from collective process knowledge. iGrafx enterprise modeling incorporates process architecture, business architecture and enterprise architecture into one enterprise-wide platform for process management and improvement, including ERP project management for organizations running SAP. To support continuous process improvement, iGrafx process performance management monitors and measures strategic processes.
Regardless of size, industry or process maturity, iGrafx products enable organizations to take their process programs to the next level towards process excellence.
Enterprise Modeling
Define and Analyze multidimensional views of process-driven organizational models