The World's Most Trusted BPM Platform
The iGrafx Platform is a simple to use, web-based Business Process Management solution that allows you to unite your entire organization around driving operational excellence to deliver business performance.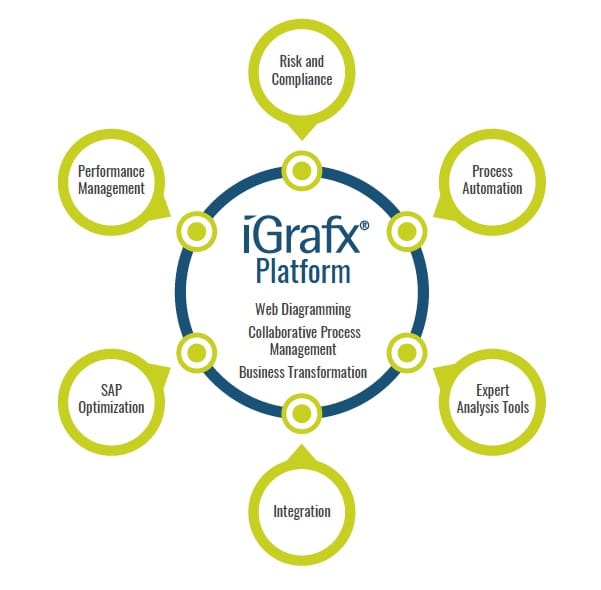 Benefits of iGrafx
iGrafx can help you align process knowledge to your business strategy by helping you get visibility into the key areas that matter most. Learn more.

Ease of Ownership
The iGrafx licensing model makes it easy to understand exactly who does what, allowing you to easily to get the right capabilities to the right people. Learn more.

Ease of Deployment
With iGrafx, you can decide what method of deployment will work best for you and your organization, whether completely cloud-based, within you datacenters or somewhere in between. Learn more.